A smarter way
to build your product
Craft.io is the ultimate product management software for your entire product lifecycle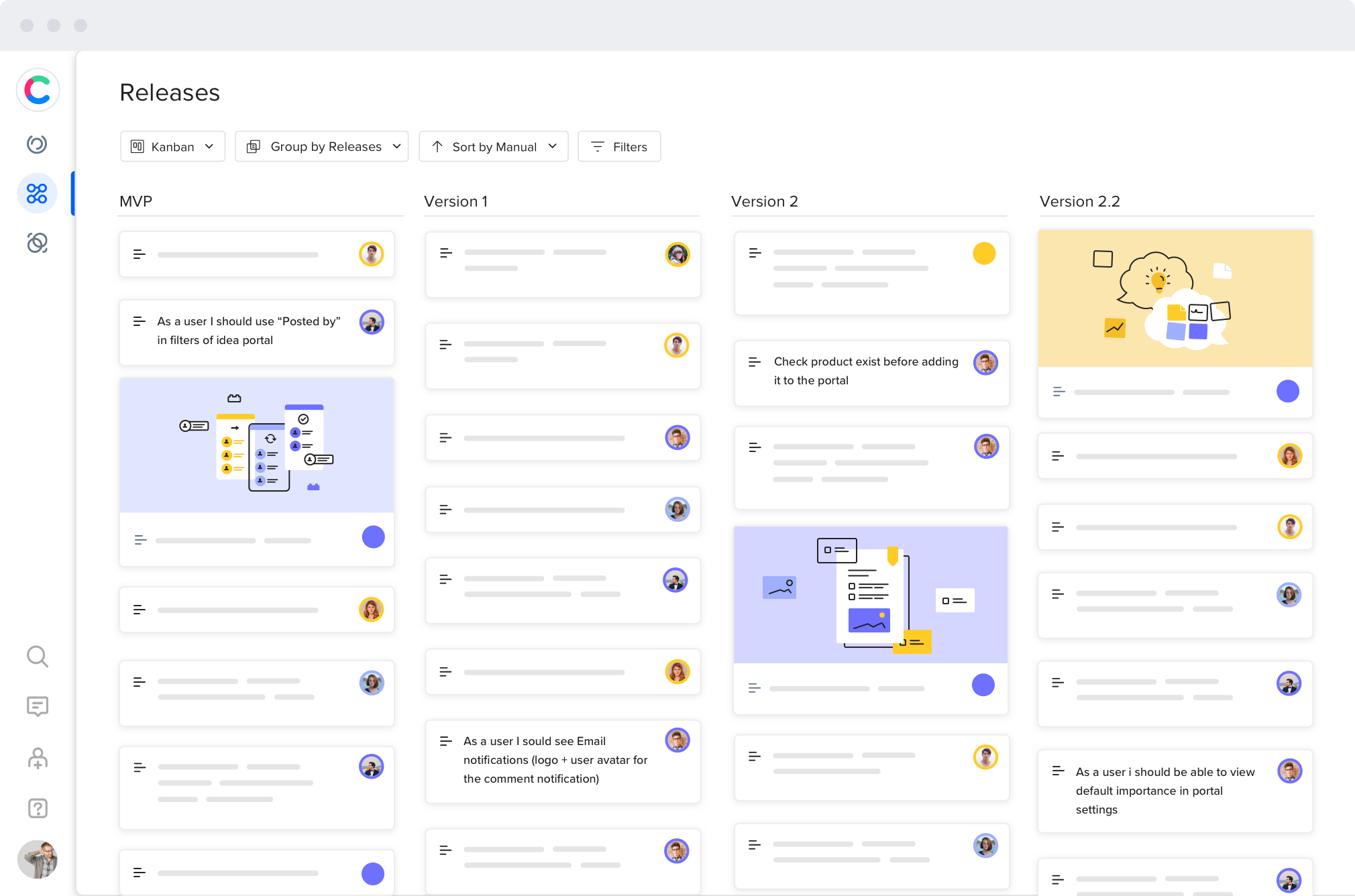 Thousands of Product Managers use
Craft.io every day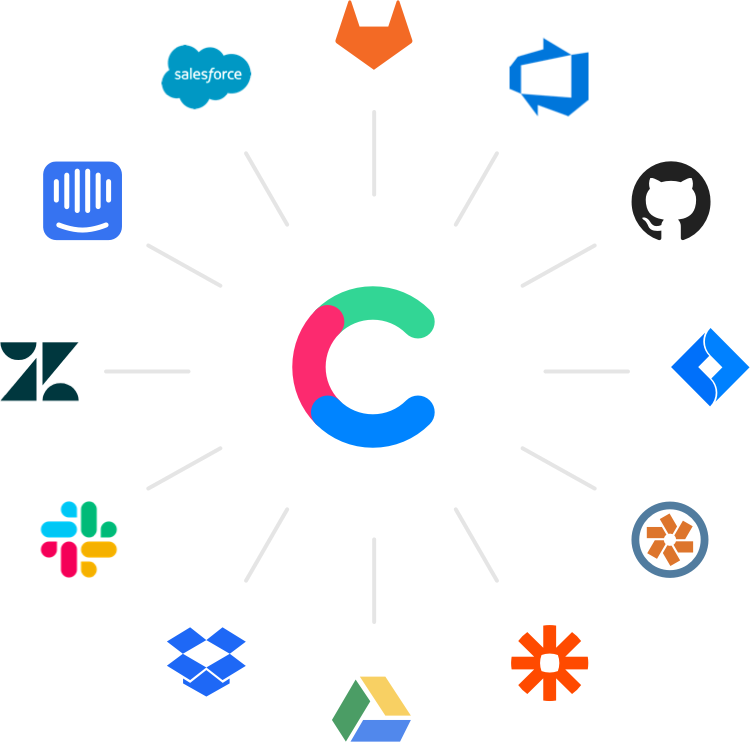 Enjoy seamless integration with your favorite agile product development software tools
Craft.io integrates easily with the most popular agile product development and user feedback tools — including JIRA, Azure, Intercom, Zendesk — so you can connect your product plans to teams across your organisation.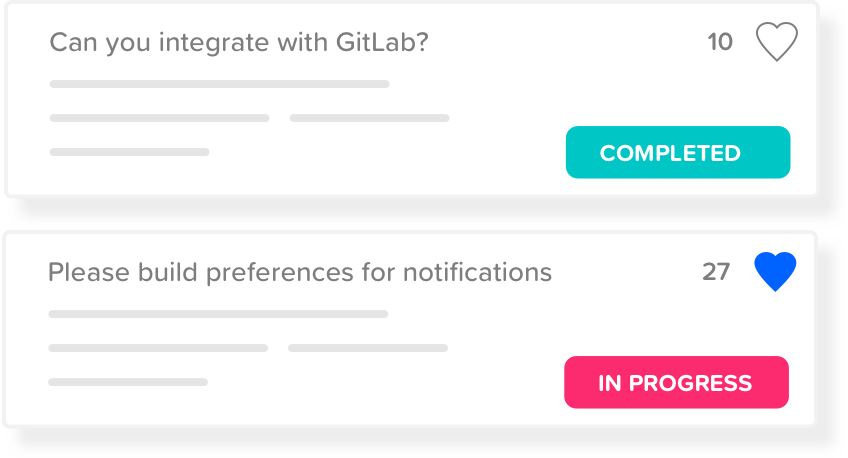 Discover
Get the feedback you need to make informed product management strategy decisions. Collect customer input from CRM and support systems and merge it with product ideas from your company-branded idea portal. Then, turn these into clearly defined features.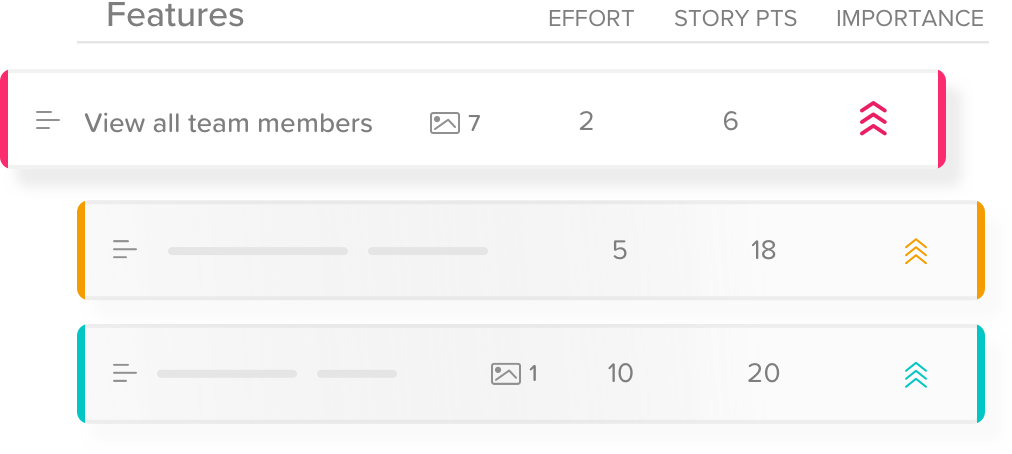 Plan
Make great product decisions. Use our planning tools to articulate and connect your product vision, strategy, and personas to goals , initiatives, and product features. Easily prioritize what to build next and plan efficient work with your dev team.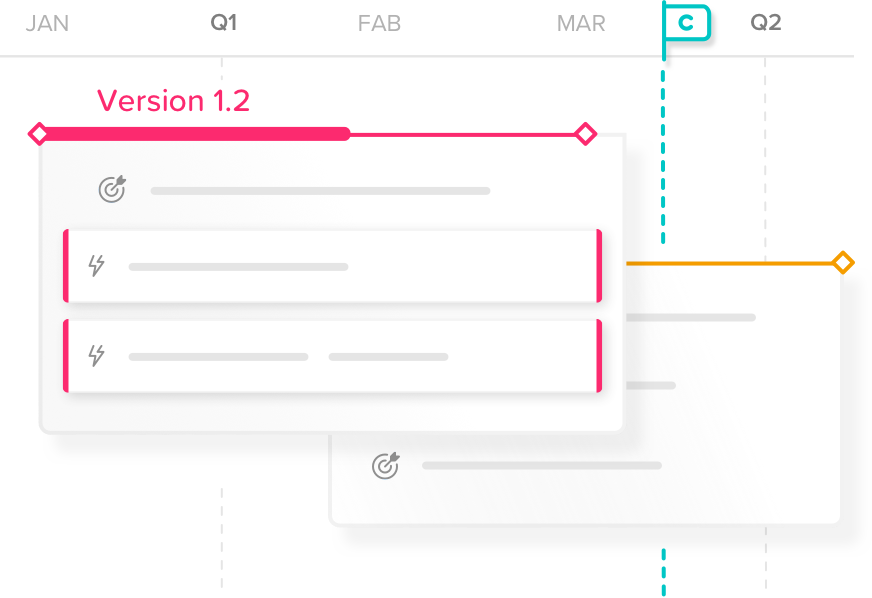 Engage
Create visually compelling roadmaps to give your customers, management and teams insight into your product decisions and let them know what's coming up. It's quick and easy to LiveShare them with internal and external stakeholders.
See what our customers say about Craft

Paul Davis
Education Manager


Dan Dilworth
Senior UX designer


George Pask
Chief operation officer


Matt Weghorst
VP of Engineering


Kristóf Kovács-Egri
Product manager


Benjamin Payet
Product manager

Product Management FAQs
What are the advantages of Product Management software?
As a product manager you're constantly juggling – from planning new features to presenting to development teams, collecting customer feedback and much more. Naturally, this can take its toll on your time and energy. That's where product management software like Craft.io comes in. A dedicated product management platform allows you to consolidate all of your product planning and customer feedback in one place. With every current and upcoming feature connected across the platform you'll be able to make much better, more informed product management decisions.

What's the best way to plan your product?
Well organised product planning is the benchmark of any successful product manager. It is essential to be fully aware of all the features you are working on right now and what you've got in the pipeline. Currently, the vast majority of product managers use a scattering of separate tools to write product requirements and user stories, collaborate with development teams, create roadmaps and record customer feedback. However, the ideal way to ensure your product is planned most efficiently is to utilize a custom-built database tool like Craft.io, that's been created specifically for product management. Craft can be integrated directly with your dev team's task management software, significantly improving the level of collaboration while giving you the confidence to stay on top of your product planning.

Why is customer feedback important for product management?
We all like to think we know best when it comes to adapting our products and adding new features. But in reality, there is only so much we can know without checking in with the people that matter most: the customers who use the products on a regular basis. If you really want to create successful user-centric products you need to go and find out what the customers like and don't like and what they want. Customer feedback can throw up some gems you may never have even considered, so put that ego to one side and take advantage of tools like Craft.io's Idea Portal, which lets you easily link customer ideas to features and user stories in your product planning database.
Ready to build great products?