Discovering a product is the most exciting stage in the agile process. You get to understand user needs more thoroughly and dive deeper into the feature pool as your vision unfolds. At Craft, we see the product strategy as a seamless process that melds user story mapping, defining product requirements and researching user personas into an insightful discovery journey.
If you're looking to get the most out of Craft's Discovery module, you can start here, with user story mapping.
The Story Map
Craft allows you to perform Story Mapping in the same way you would use sticky notes on your office wall. It`s just more clear and online – best workflow management system for product managers
After you have created the title of your Theme and you have clicked Story Map, your map layout will be represented as shown below. This is a basic example of the layout (for the purpose of understanding the structure).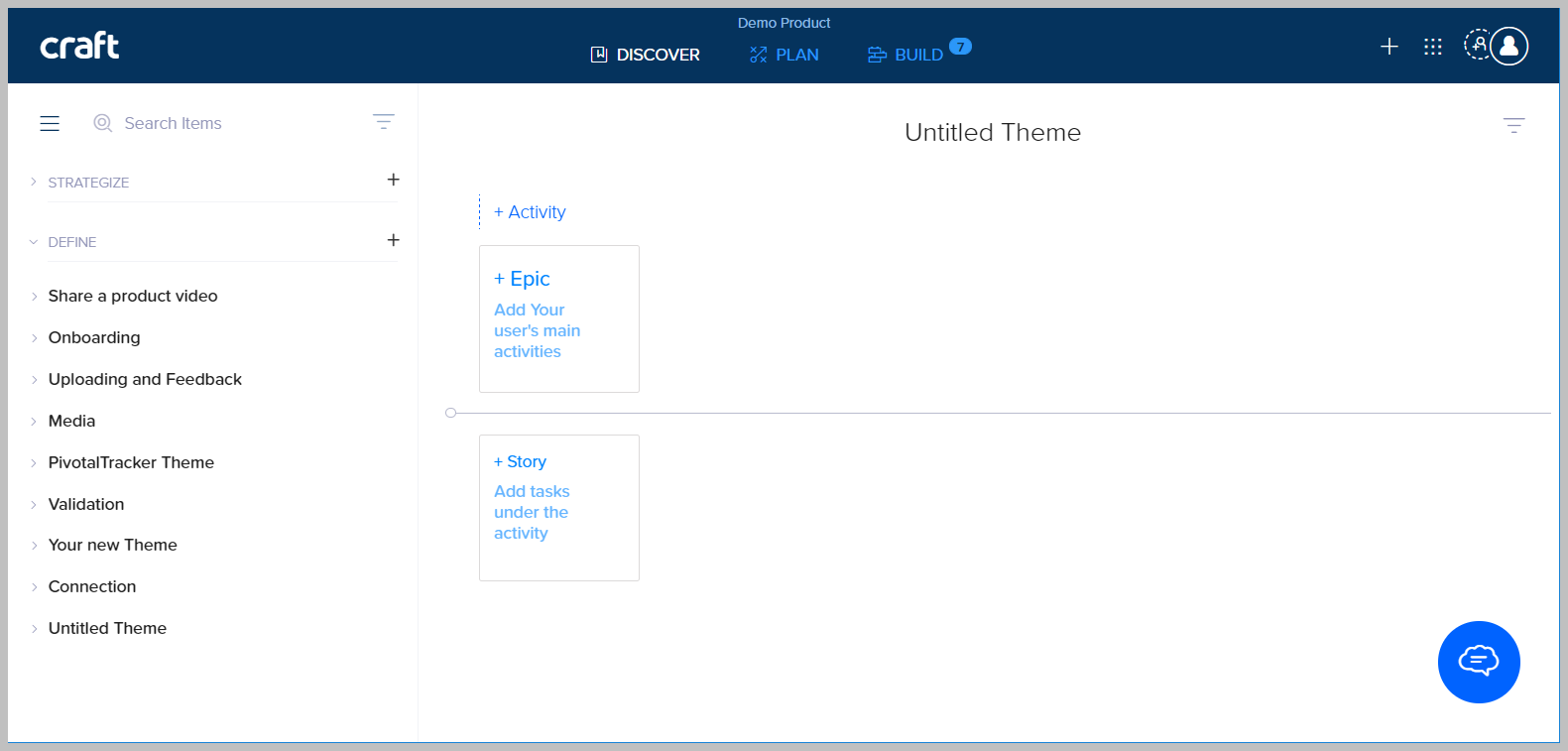 A complete Story Map will look like this: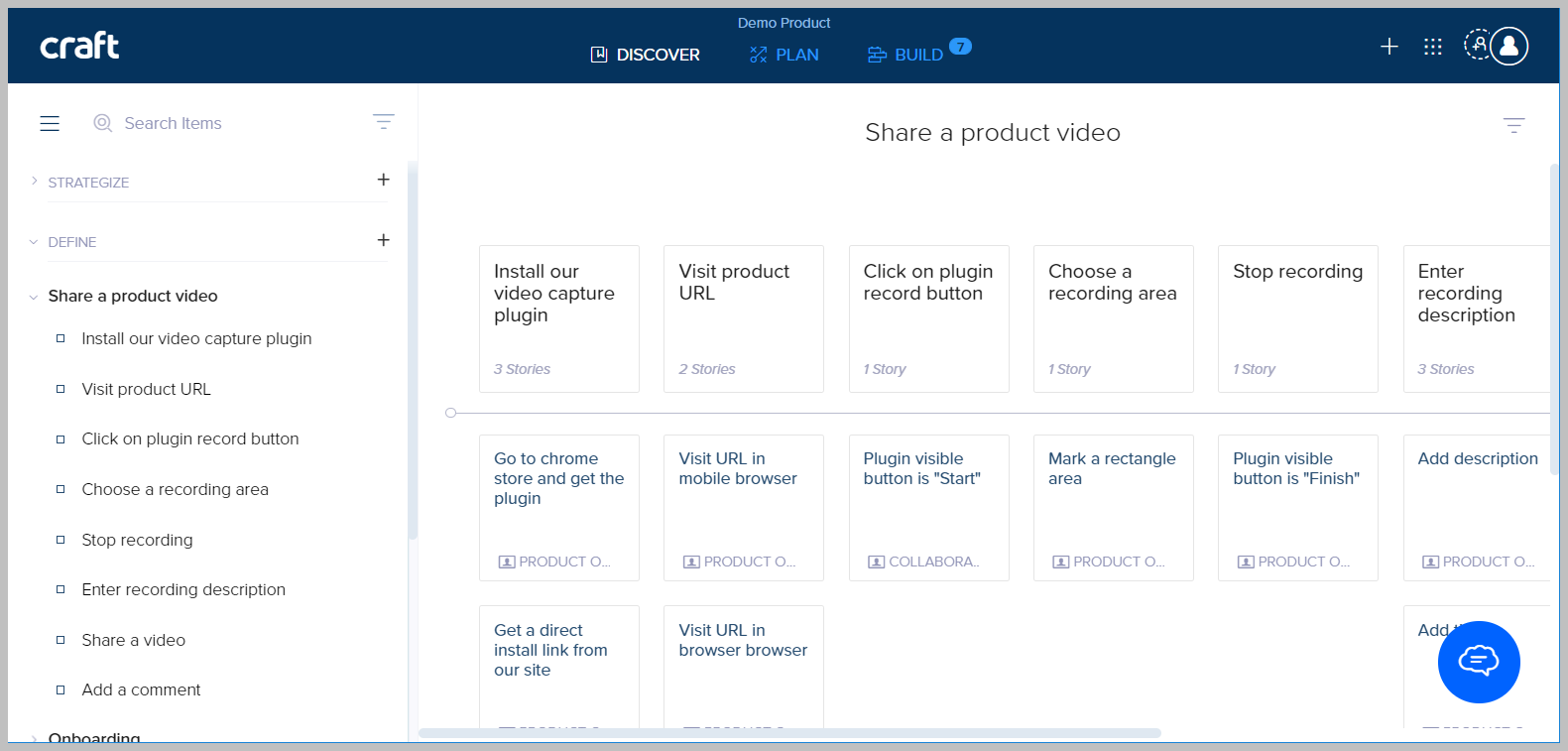 The flow of Story Mapping would be to create your Epics, which form a 'User Journey' of your Theme and add User Stories to your Epics (which are your tasks and requirements).
You can learn more about how to best build story maps at our help center.
BONUS: learn more about Idea Management  process via Craft.io