Roadmap
Build intuitive roadmaps that communicate your product strategy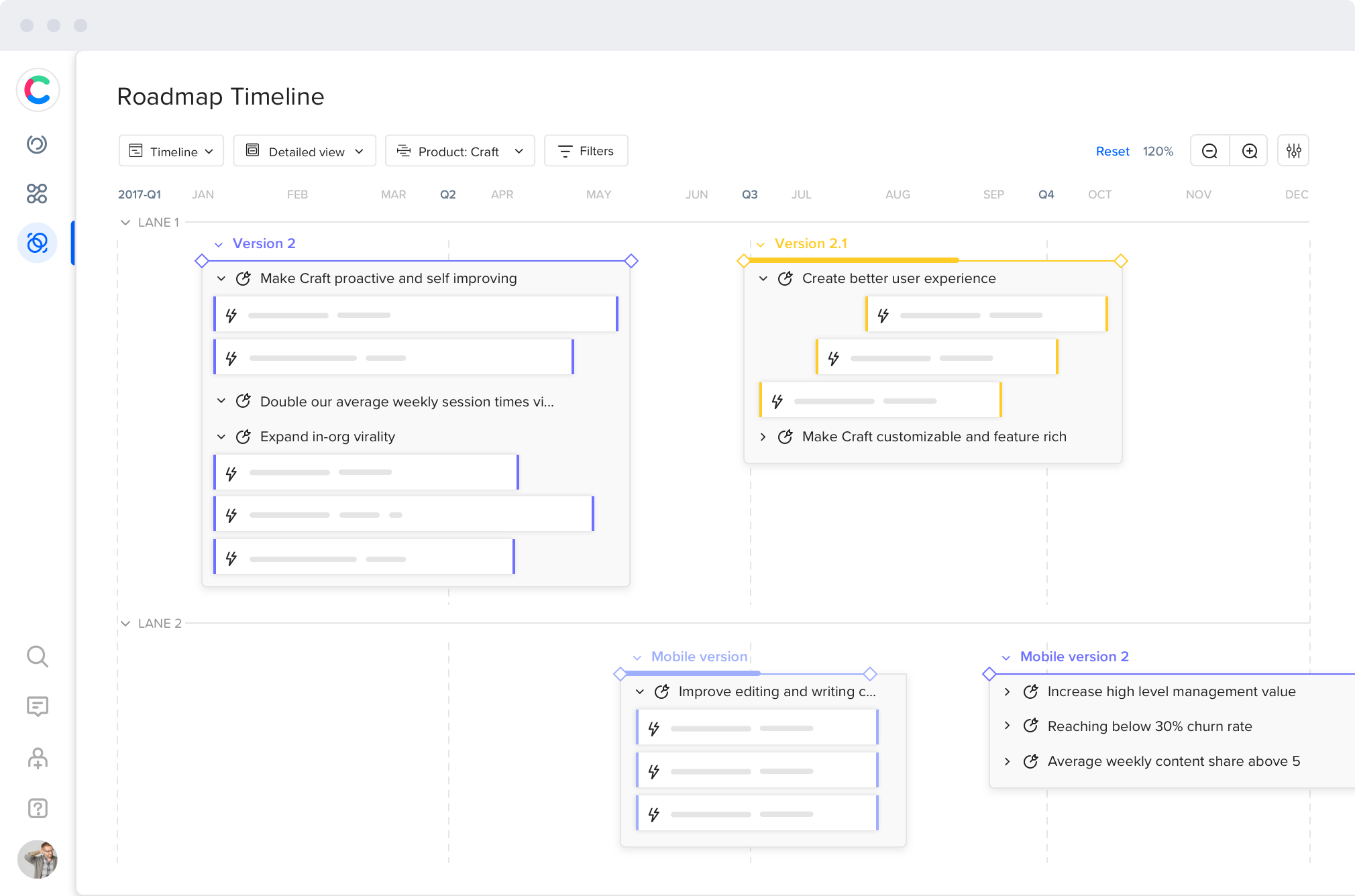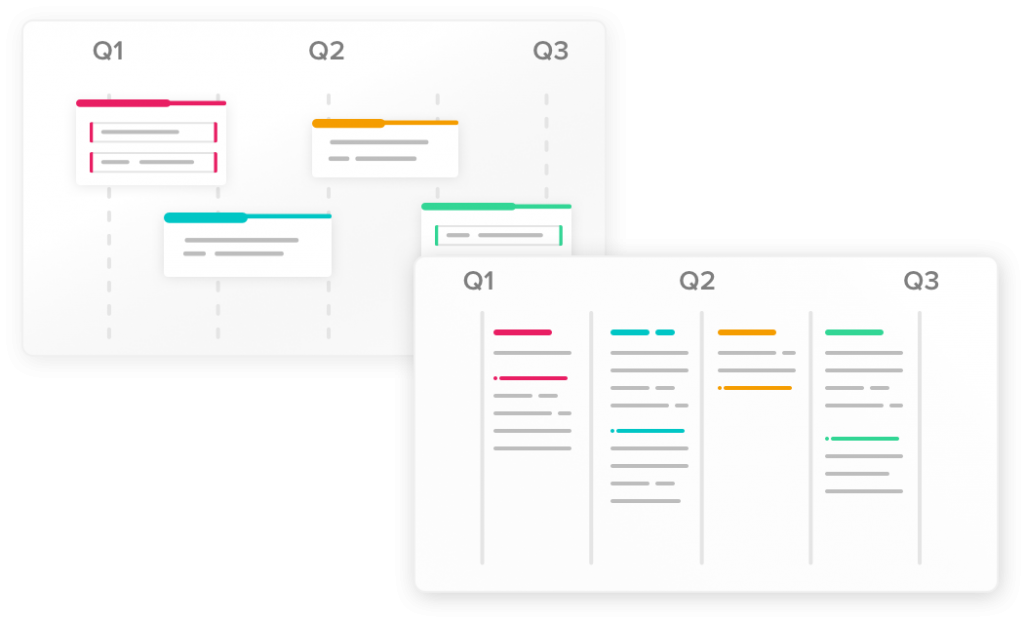 Fully Customizable
Present your product goals in a traditional timeline view, or switch to release to display your plans in neat columns. The Craft product roadmap software also allows you to choose whether to show or hide dates, goals and initiatives.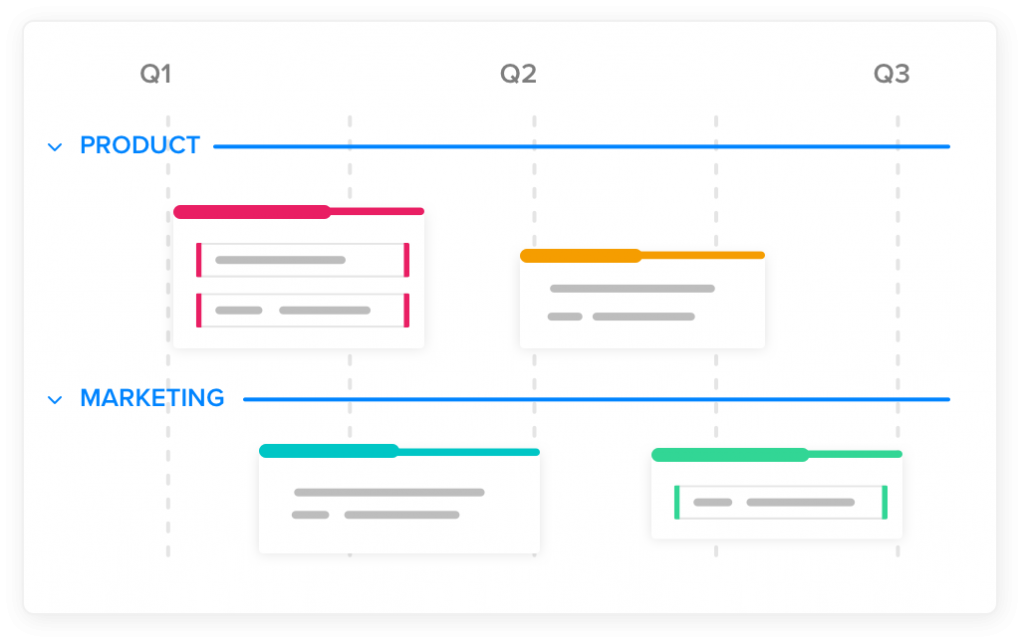 Add Swimlanes
Use swimlanes to create parallel visual roadmaps for different teams or groups — such as product, marketing and engineering — to make it clear how the various roadmap items align. This will allow you to create a business roadmap that showcases the overall company vision and strategy.
Share Your Roadmaps
Communicate your agile product plans by sharing roadmaps with internal colleagues or external stakeholders in just a couple of clicks. Send them a live view URL that will always be updated if you make changes, or export a PDF.
Additional features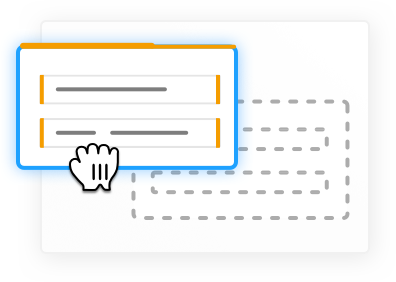 Drag and drop
Easily move and change items as you see fit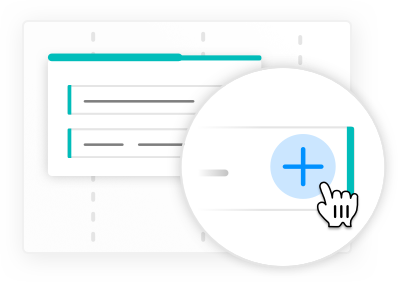 Items Assignment
Link any item to your high-level plans, directly from the roadmap view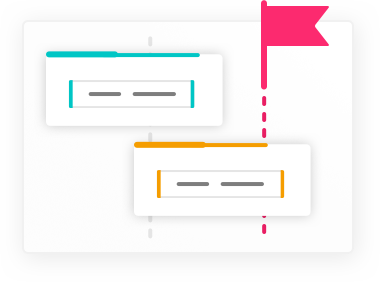 Milestones
Spotlight important dates by adding milestones to your roadmap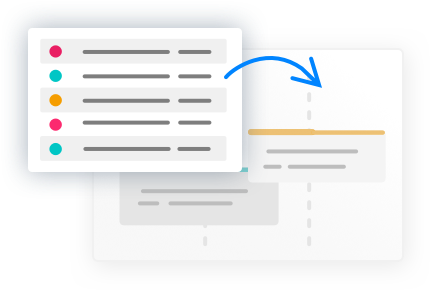 Roadmap your
Import your backlog items directly to your roadmap backlog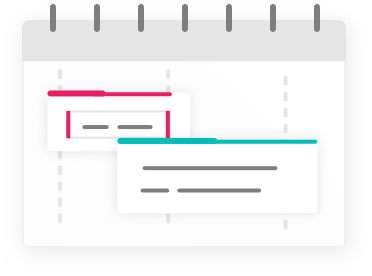 Dateless mode
Instead of presenting exact dates, show a more general timeframe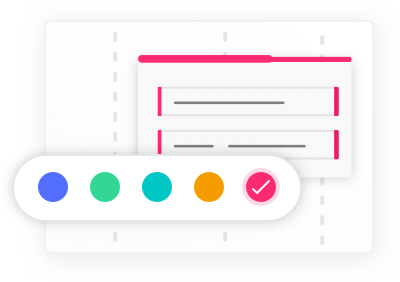 Visual Customization
Customize your roadmap's color, size, and other details
Ready to build great products?
Engage
Create and share clear, compelling roadmaps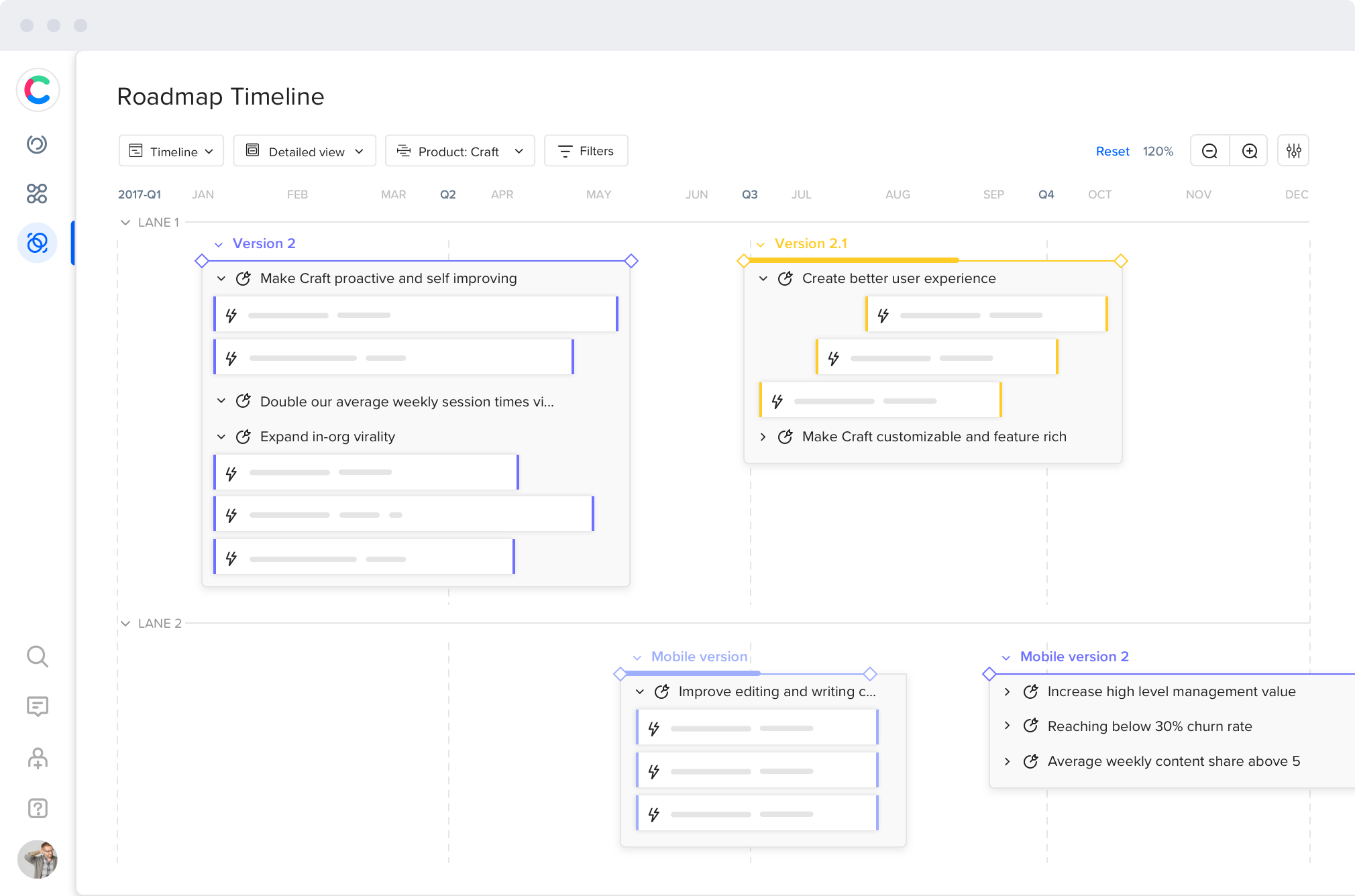 ROADMAP
Share customized roadmaps with your audiences
Create beautiful roadmaps with the level of detail (releases, initiatives, features, dates) you want. Easily share internal or public roadmaps via PDF or a live link.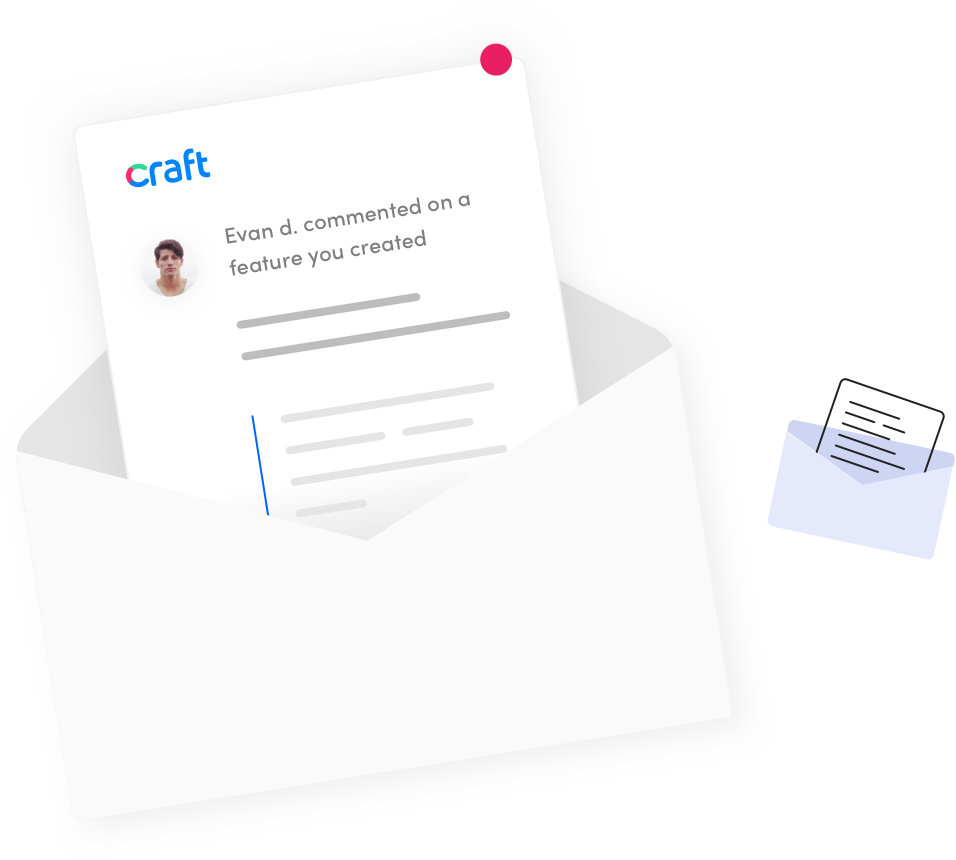 STATUS
Stay updated
Craft.io sends you email notification about your colleague activity in entries that are relevant to you such as completion, new comments ,etc.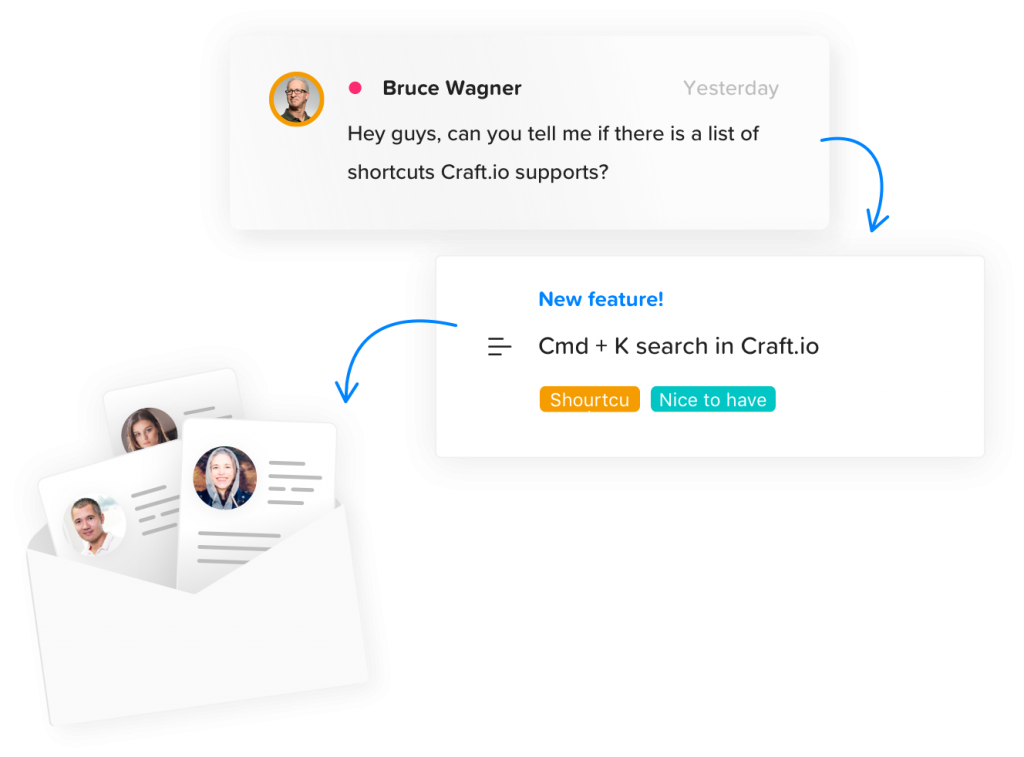 STATUS
Turn Ideas into Features
After an idea was developed, everyone who has been involved in this idea creation, voting or comments will get an email notification that the idea is now live.
It fits well all my needs to build a product!

Joao Luiz Severo Co Founder, Uland GIS
Ready to build great products?
Plan
Make product decisions with all the information you need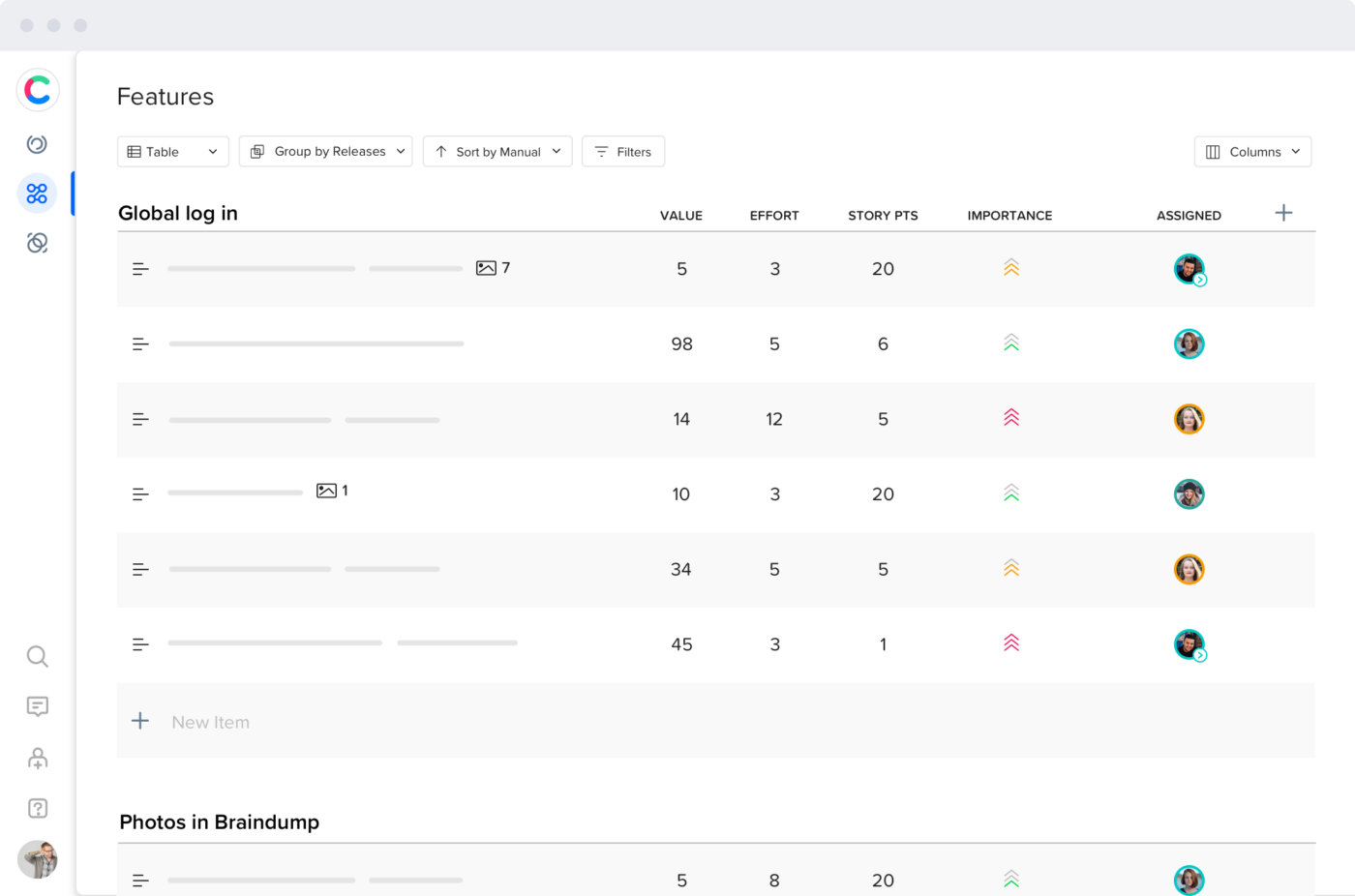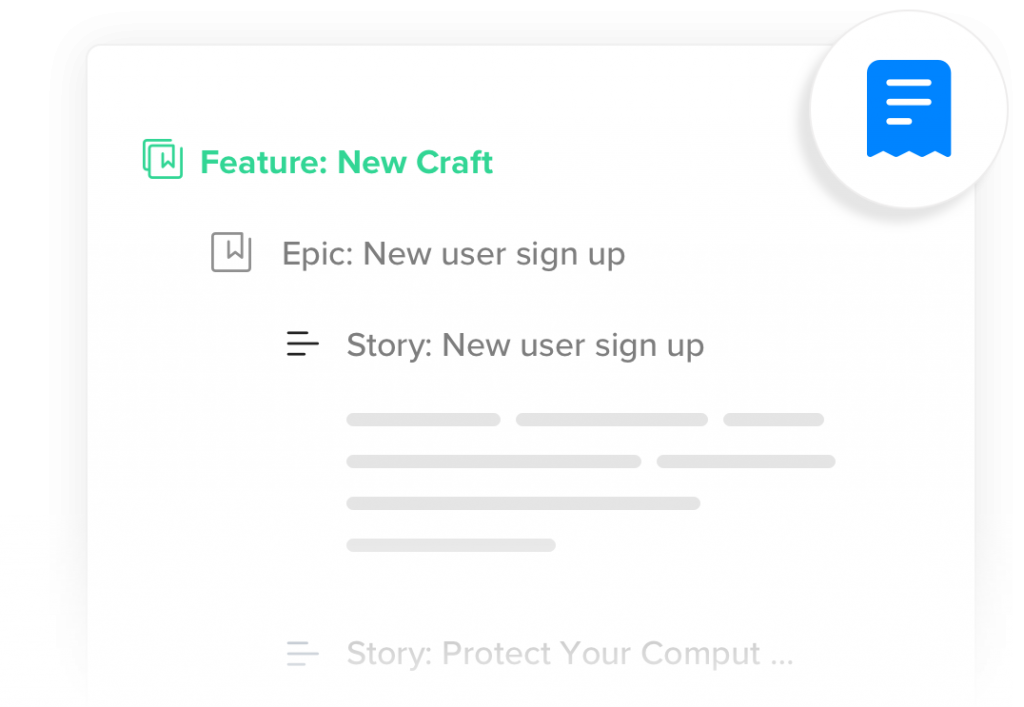 FEATURE EDITOR
Help engineering
teams do great work
Craft's intuitive editor lets you easily define everything that makes a great product: epics, features, stories, and more. Attach designs and documents, and capture all the details so everyone's on the same page.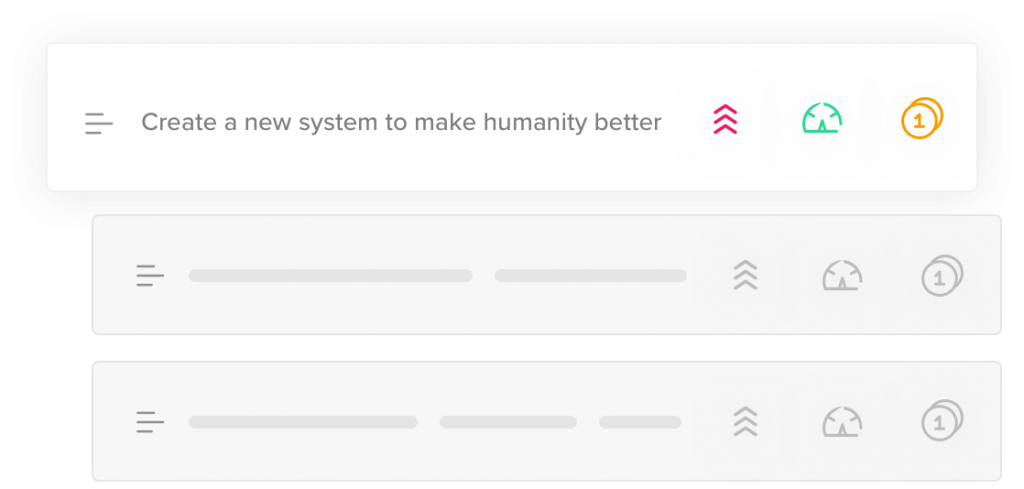 SIMPLE PRIORITIZATION
Focus on the right things
Prioritize the work of your teams according to what matters most. Use smart scoring and accommodate constraints to plan your next development cycle with ease.
CLEAR VISUALIZATIONS
Visualize your work in the way that works best for you
Streamline your work into a single platform and the view you prefer. Craft.io lets you see all your data in the mode of your choice:
Story Mapping, Spreadsheet, Table, Kanban, or Timeline views.
Story map view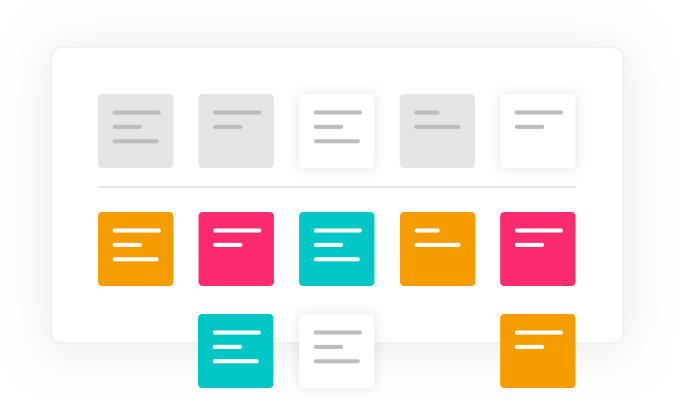 Table view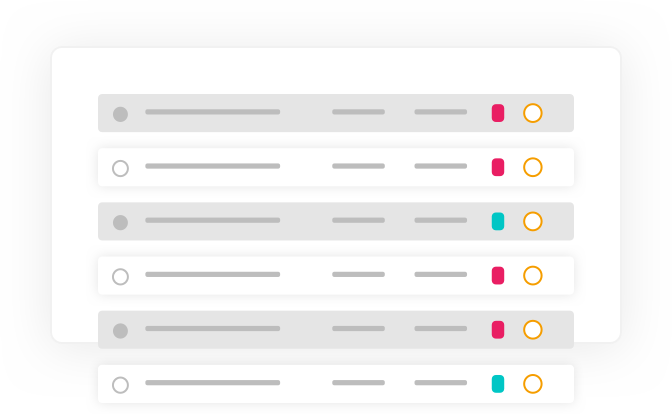 Timeline view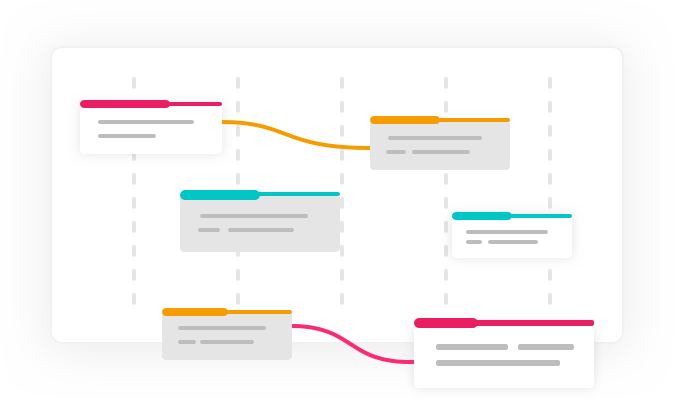 The user story mapping feature provides me with the best abstraction at that level. In addition, the integration features really provide for a very robust platform which meets all the needs of the product manager who wants to do things properly.

Philippe Clairet Design Manager, Anaplan
Ready to build great products?
Discover
Listen to your users and prospects so you know what matters most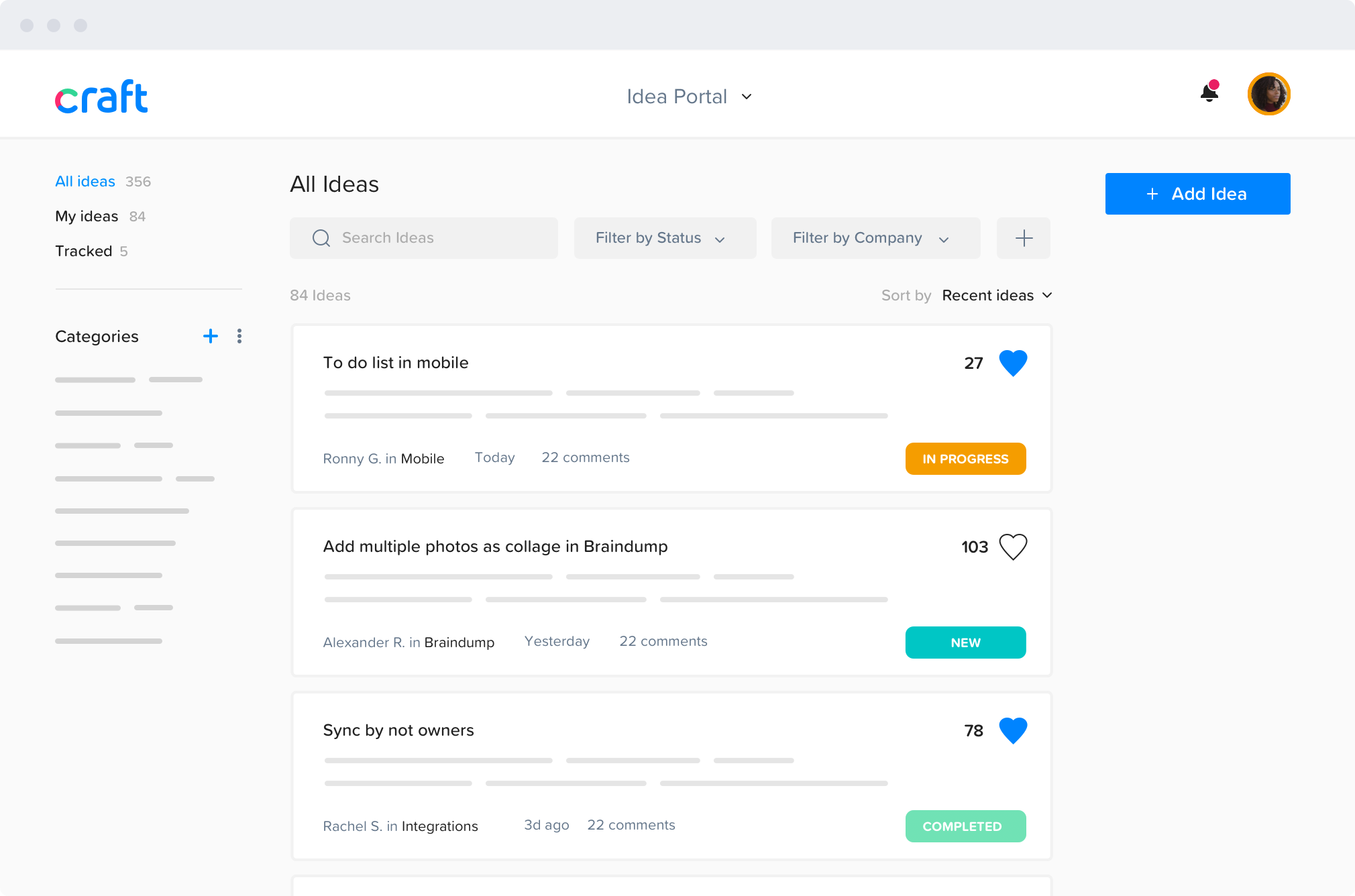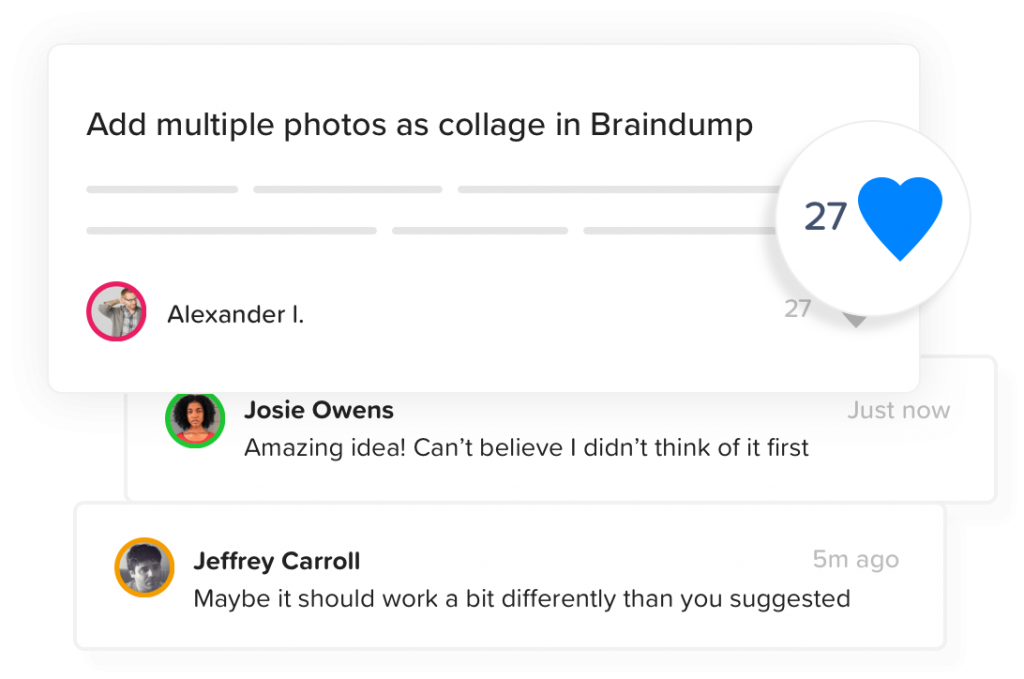 IDEA PORTAL
Collect and consolidate ideas
Gather ideas in an engaging and empowering way. Include ideas and feature requests from inside and outside the organization. Let users vote and comment to show you what really matters to them.
CUSTOMER VOICE
Capture the voice of your customers, wherever they are
Learn more about your users by including their feedback and data. Capture feedback from sales, support and communication channels with Salesforce, Zendesk and Intercom, or share a dedicated form with users to collect their insights.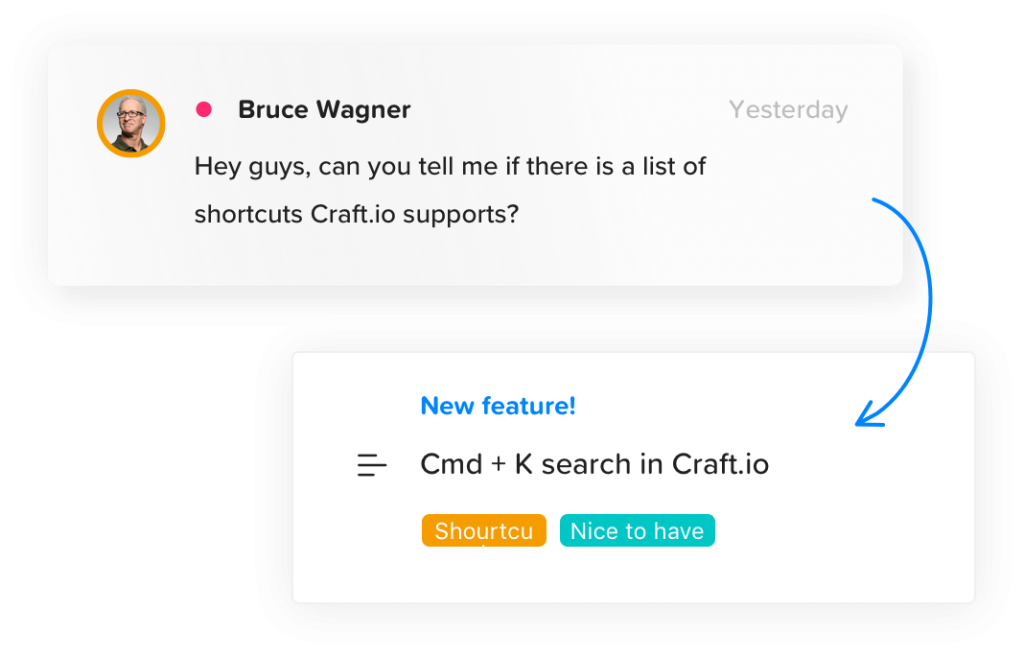 DATA-DRIVEN DECISIONS
Gain the confidence to make the right decisions
Tag and sort ideas and feedback to see patterns. Use insights to make more informed product decisions. Send ideas to your planning board to become epics, features, and stories.

STRATEGIC INSIGHTS
Convey the vision that will guide your product
Define your product vision, personas, and competitors. Set goals, initiatives, and OKRs.
Ensure your strategy connects to business goals.
Easy to use, clear, and always improving…

Peregrin M. Head Of Special Ops, IBEX Payroll
Ready to build great products?