The clearest and most succinct explanation we've heard summarizing the difference between product management and project management comes from product leader Kyle Evans.
The focus of project management, Evans says, is delivery (or output). The focus of product management, by contrast, is outcome.
The more you understand that distinction, the more you realize how important it is for a company's product management team to shift from project to product mindset.
As a Product Manager, your job is not simply to create to-do lists, check them off as quickly as possible, and deliver lots of things. Your job is to identify voids or unmet needs in the market and build solutions that will both help customers solve those unmet needs and increase your company's bottom line.
With that as our jumping-off point, this guide will review the key differences between product and project management, show you how to assess whether your product team has a product or project culture, and suggest tools and best practices for moving to a product-focused mindset.
What Is Product Management?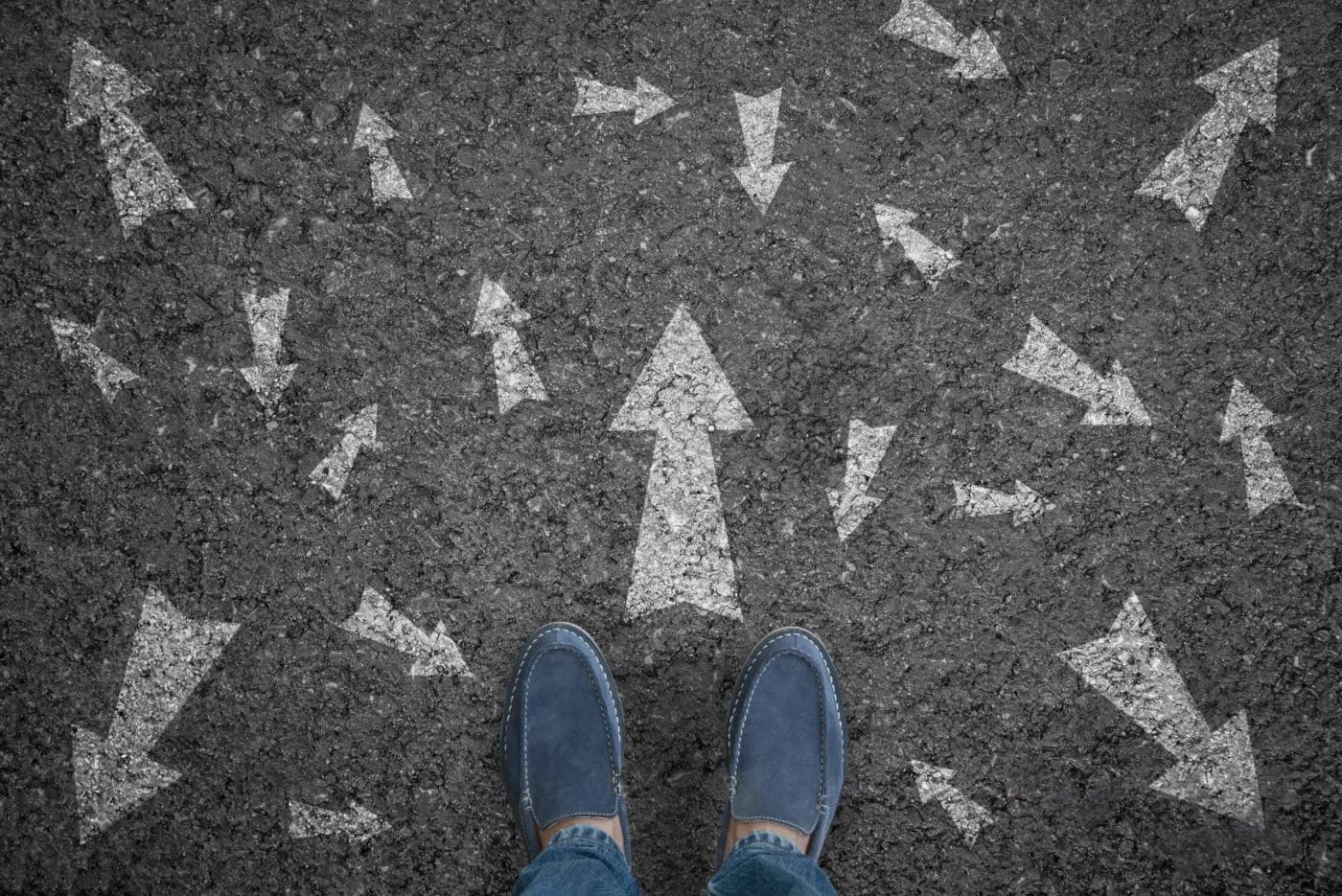 Product management is one of the least-understood roles in business, and the fact that people often confuse it with project management is just one of many examples.
The primary role of a product management department is to identify business problems, conduct research to determine whether or not a specific problem represents a profitable opportunity to address, and then deliver the right solution to the market.
As Kyle Evans says, product management's success depends on business outcomes. That means a product team's main areas of focus will include:
Spotting customer challenges or frustrations

Delivering value to the market

Creating customer delight

Innovating

Leveraging market feedback to continuously improve products and create new ones
Many of those strategic responsibilities will be broken into actionable tasks and timelines — the focus of project management. But the product management department needs to keep its focus strategic and high-level — delivering value both to the market and to the company's bottom line.
What does a Product Manager do?
An organization's product management department might have a hierarchy that ranges from Associate Product Manager to Chief Product Officer. But the core of the team are the Product Managers — the professionals most directly responsible for the strategic direction and market success of the company's products.
And although these roles differ in every company and across industries, most Product Managers' jobs include several common responsibilities, including:
Getting to know the company's target markets and user personas
Prioritizing what to build
Developing a product strategy

—

the "why" behind the Product Manager's decisions
Building the product roadmap
Creating a product strategy that supports the company's strategic objectives
Communicating the product strategy to stakeholders, to align all contributors and ensure everyone is working toward a common plan and goal
Coordinating and overseeing the product's development, market launch, and continued improvement over time
The key distinction between the two roles we're contrasting is that with an (outcome-driven) product mindset, Product Managers will define success according to how much their strategic efforts lead to a winning product.
Project managers, on the other hand, have a completely different area of responsibility, which we'll discuss next.
What Is Project Management?
The Association for Project Management offers a succinct definition of project management:
"Project management is the application of processes, methods, skills, knowledge and experience to achieve specific project objectives according to the project acceptance criteria within agreed parameters. Project management has final deliverables that are constrained to a finite timescale and budget."
In that last sentence, we uncover another way to view the key distinction between product and project management. Whereas product management's "final deliverables" are successful products that achieve the company's business objectives, the end goal of project management is to complete tasks and projects on time and on budget. The degree to which those tasks and projects add to the business's revenue or market share are beyond the scope of the Project Manager's focus.
What does a Project Manager do?
To understand the responsibilities of a Project Manager, we'll turn again to the Association of Project Management's description of a typical job description for the role, which includes:
Capturing project requirements

Specifying quality of the deliverables

Estimating resources and timescales

Preparing and executing a management plan for the project

Monitoring the plan's progress

Managing the project budget

Communicating regularly with stakeholders

Managing the risks, issues, and changes on the project
Why the project approach fails in product management
Let's say you've developed a heavily researched, well-thought-out product strategy, and you're ready to turn that strategy into a plan — with timelines, actionable tasks, preferred resources, and budgets.
After your company has created and agreed on that plan, image that:
Your developers come to you with an idea for adjusting the product — maybe integrating with a third-party app instead of coding the same functionality from scratch — and they make a strong case for the benefits of this new strategy.
User reaction to your prototype or MVP is not what you had anticipated, and you need to reassess your initial plan.
Your company's priorities change, and you need to re-examine your plans and timelines to adjust for a smaller development team.
With the project management mindset, your team will likely try to avoid any of these adjustments — even though they might make more strategic sense in light of the new information — because the project-based goal is to stick to the plan.
And of course, the hypothetical example above is the best-case scenario. Why? Because we're assuming your team took a product-minded approach to developing your initial product strategy.
If you instead apply project management principles from the beginning, that probably means you'll be taking a tactical approach to your product concept and research, such as:
Waiting for internal and external stakeholders to send you their feedback.
Drafting a product roadmap that's essentially a list of features with no unifying strategic vision or plan to advance your company's business objectives.
Developing a product plan focused more on timelines and budgets than on adding value for customers.
In the next section, we'll review some of the common signs that your company might have fallen into the project-mindset pitfall. Then we'll suggest some best practices for overcoming these challenges — and moving to a product-focused mindset.
Identifying Your Company on the Project-to-Product Maturity Spectrum
Consulting firm Accenture offers a useful self-assessment to identify whether your company is project or product focused.
A few examples of the telltale signs you're misapplying a project-based approach to your strategic product initiatives include:
Project management says "follow the plan," while product management says "follow the work."
As Accenture explains, once a project-minded company sets a plan to build or enhance their product, they measure success in terms of how closely they stick to that plan. That's a mistake, though, because the ultimate goal of the product's development should be adding customer value and creating market success — even if that means altering the plan.
Project management says "get it right," while product management says "learn and improve."
Because the project-minded company focuses on its adherence to a plan, the product team will likely create artificial, inward-looking success metrics — how few times they had to deviate from the plan, how closely their estimated budget matched the actual spend, etc. But these metrics say nothing about the outcomes — whether the product ultimately added customer value and increased sales. That's why product-minded teams take an agile approach, which allows them to quickly adjust plans based on market feedback, to continually improve the product for users.
Project management says "what are our orders?," while product management says "what problems should we solve?"
Because project management is tactical in nature, it doesn't begin until another set of stakeholders (such as product management) hands off a large strategic initiative to be executed. The problem with bringing this approach to product management is that instead of being proactive — interacting with users and prospects, searching for market challenges worth solving, etc. — the team simply waits for stakeholders to give them a list of tasks to carry out.
We recommend you review all of the 12 examples in Accenture's paper, Shifting Your Mindset from Project to Product, but the three above should give you an idea of whether your company has adopted the project mindset for your product management work.
Best Practices for Switching to a Product-focused Company Culture
We'd also suggest reviewing Accenture's paper for its detailed walkthrough of the steps to replace the tactical project principles with a more strategic product-minded approach. But we'll summarize several of our favorite best practices from the paper here:
Adopting the product mindset
Approach your product work as an ongoing evolution and opposed to the one-and-done nature of a project.
Focus always on adding value for the customer, using whatever processes that requires, rather than insisting on adherence to pre-determined plans, processes, or promises.
Make a small risk analysis, begin work, and then make adjustments based on your learnings. Don't insist on a large analysis upfront in the hopes of mitigating all possibilities of risk as you build and launch your product.
Project Management vs. Product Management Software
One final best practice to help you shift your company from a project to a product management culture and mindset: Make sure you're using the right tools for the job.
Many software solutions — Asana, Trello, Clickup, etc. — actually help users focus on tasks, deadlines, and resources. So you can understand why those platforms are suited for the work of Project Managers.
One reason so many product management departments find it challenging to break out of the more tactical, feature-focused mindset is that the tools they're using place the emphasis on tasks — building features, completing bug fixes, testing new functionality — rather than the strategic work a product team needs to focus on to ensure they're building the right solutions for the right reasons. 
Product Managers to manage and continually review strategic product content: backlogs, product roadmaps, user personas, stakeholder feedback analysis, prioritization exercises to weigh competing items and determine what to work on next, etc.
You won't find those capabilities in your typical project management software platform, which, after reading this guide, should be reason enough for your product team to abandon such a solution if you're using it today.
Instead, if you want a big help in your shift to becoming a product-minded company, you'll want to use a purpose-built product management solution. And the best of these platforms is craft.io — just ask Silicon Valley organization Products that Count, which named craft.io 2023's "Best Product for Product Managers."