Feedback
Create a Feedback Portal for users to share their experiences with your team.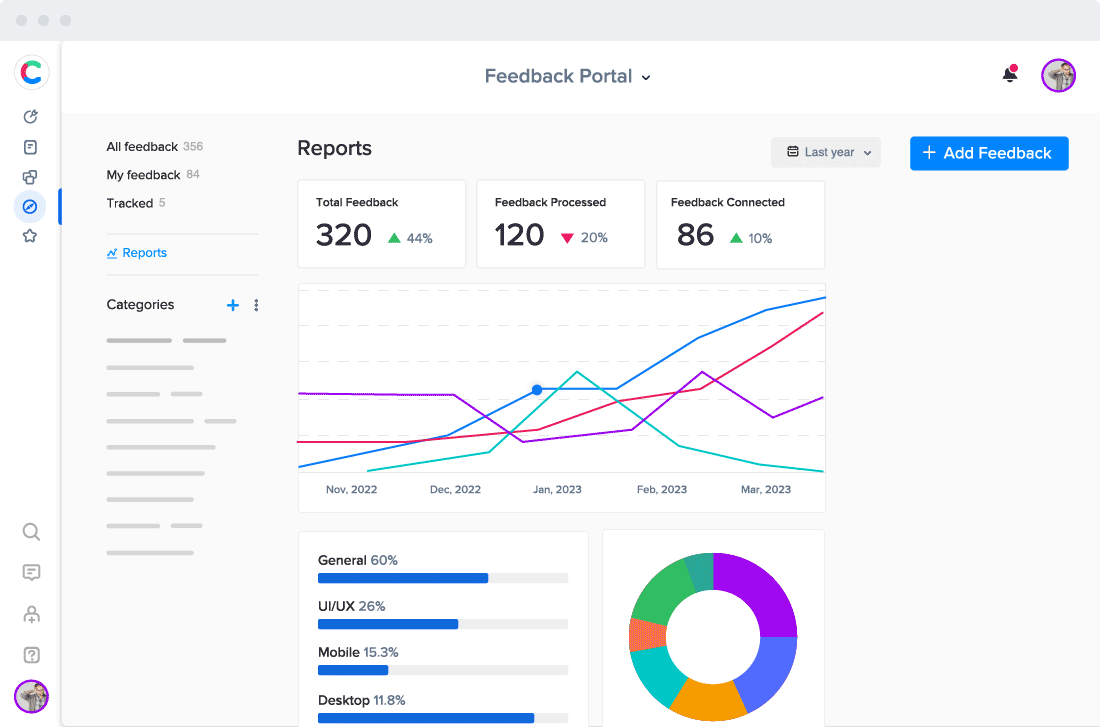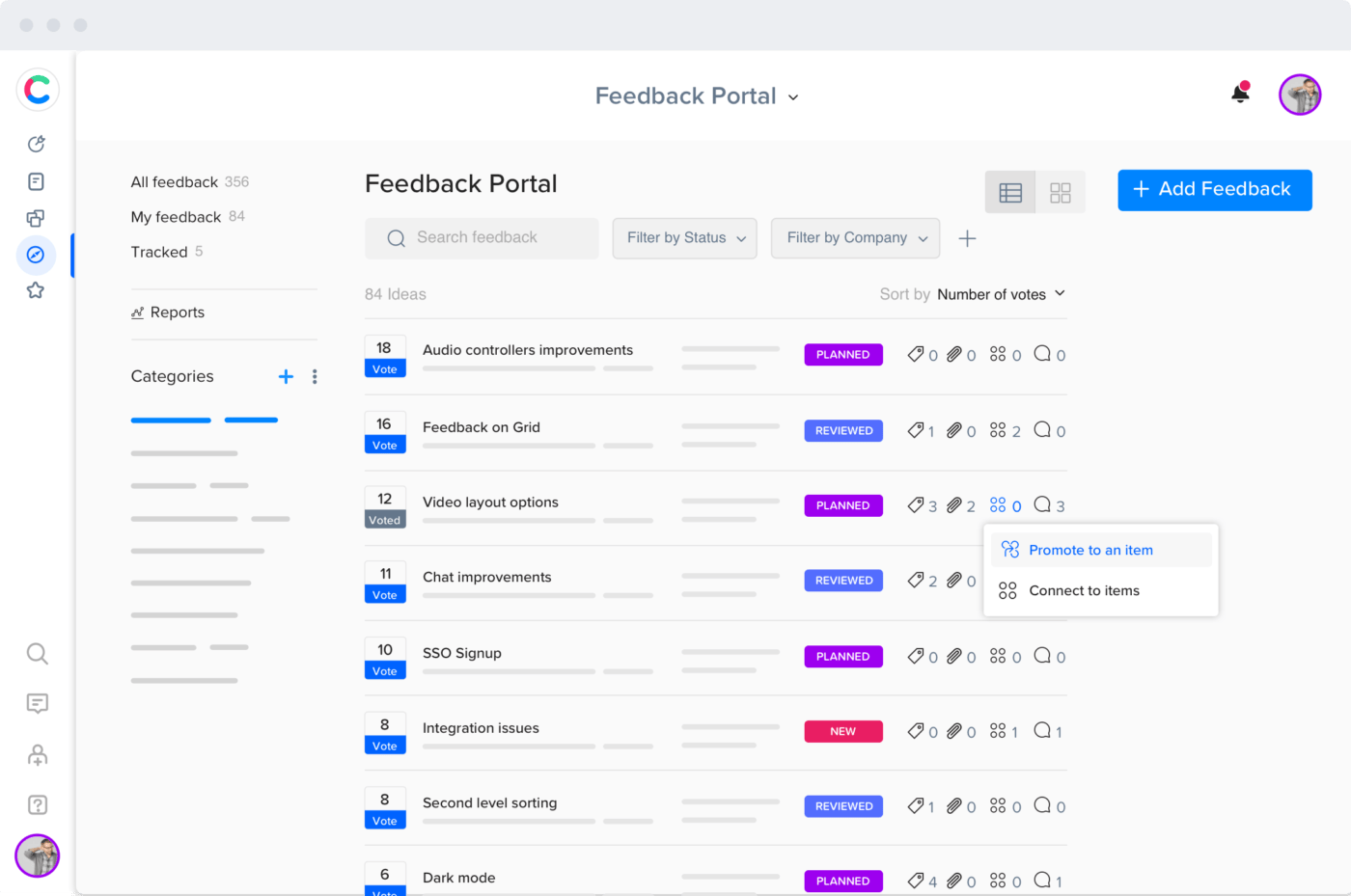 Discover new features
Collect, tag, and track user feedback to help make informed, data-driven decisions.
Sync existing data
Import feedback from a CSV file or connect email, Zapier, or Salesforce to gather all the feedback in one place.
Connect feedback
Put feedback into context and prioritize what matters most by connecting it to specific features or items.