Feedback
Use a dedicated portal to streamline your feedback management for product success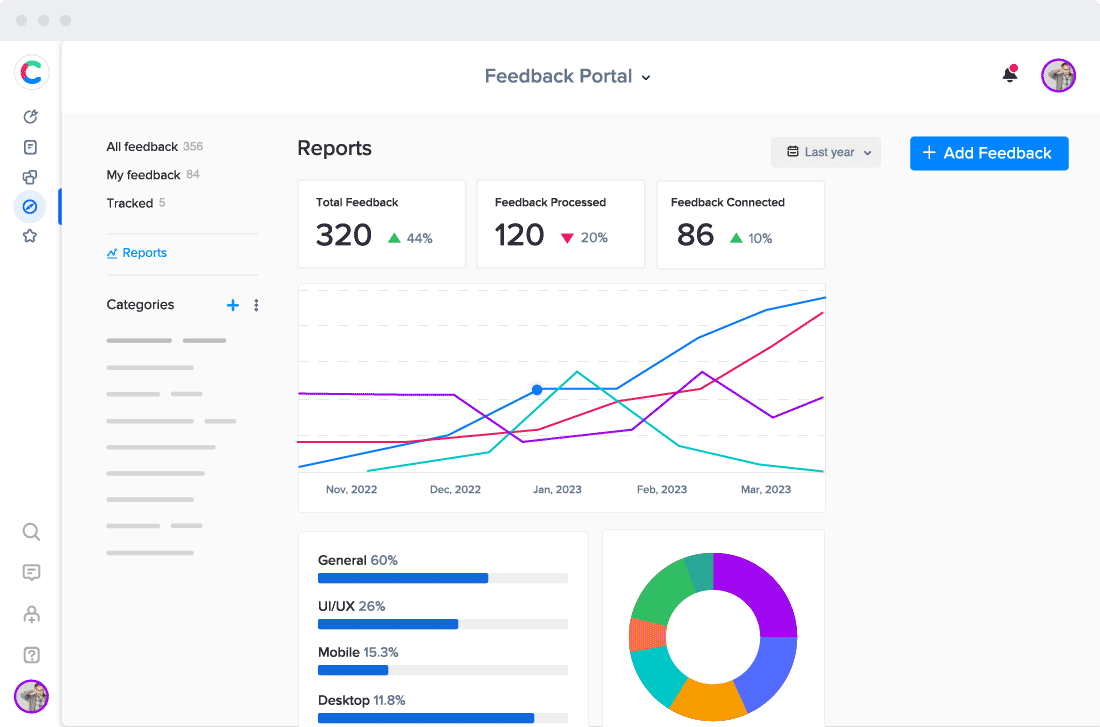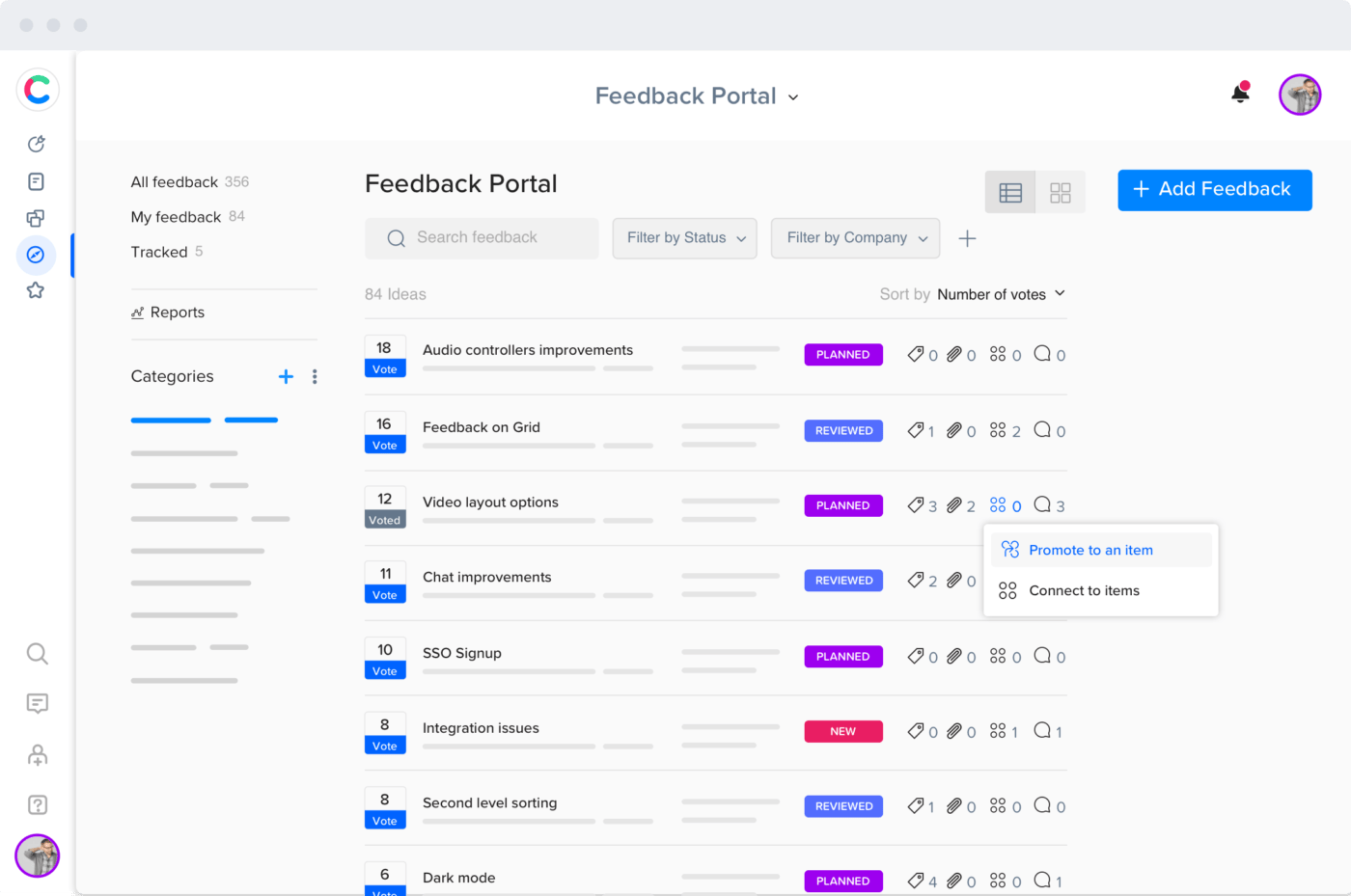 Manage internal & external feedback
Collect, tag, and track feedback from internal or external stakeholders and focus on what to build next with informed, data-driven decisions.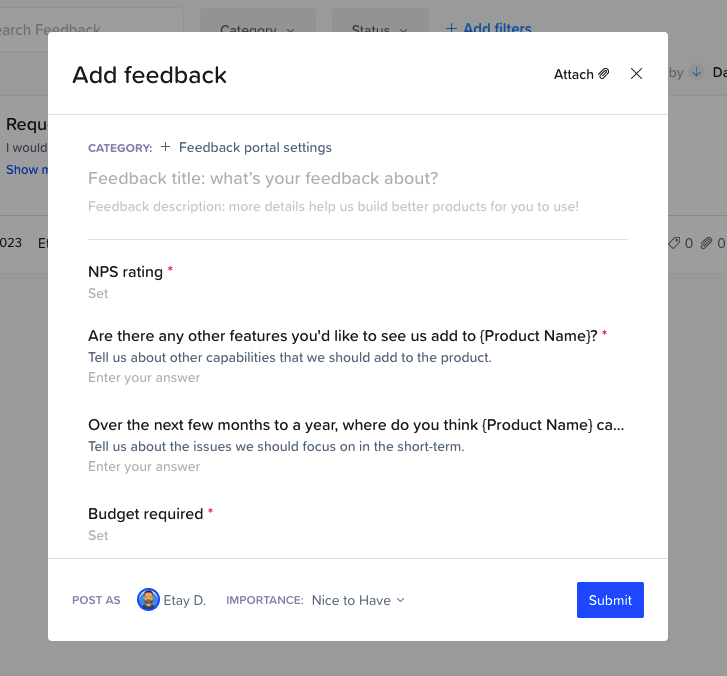 Discover impactful insights
Leverage multiple feedback forms to capture structured feedback, focusing on discovering what matters most to your users and stakeholders.
Connect feedback to your product work
Put feedback into context and prioritize what matters most by connecting your feedback items to your features making sure your work is aligned with your customers needs.