Guru by craft.io
Lead the path to great product
management with best practices built-in
every step of the way.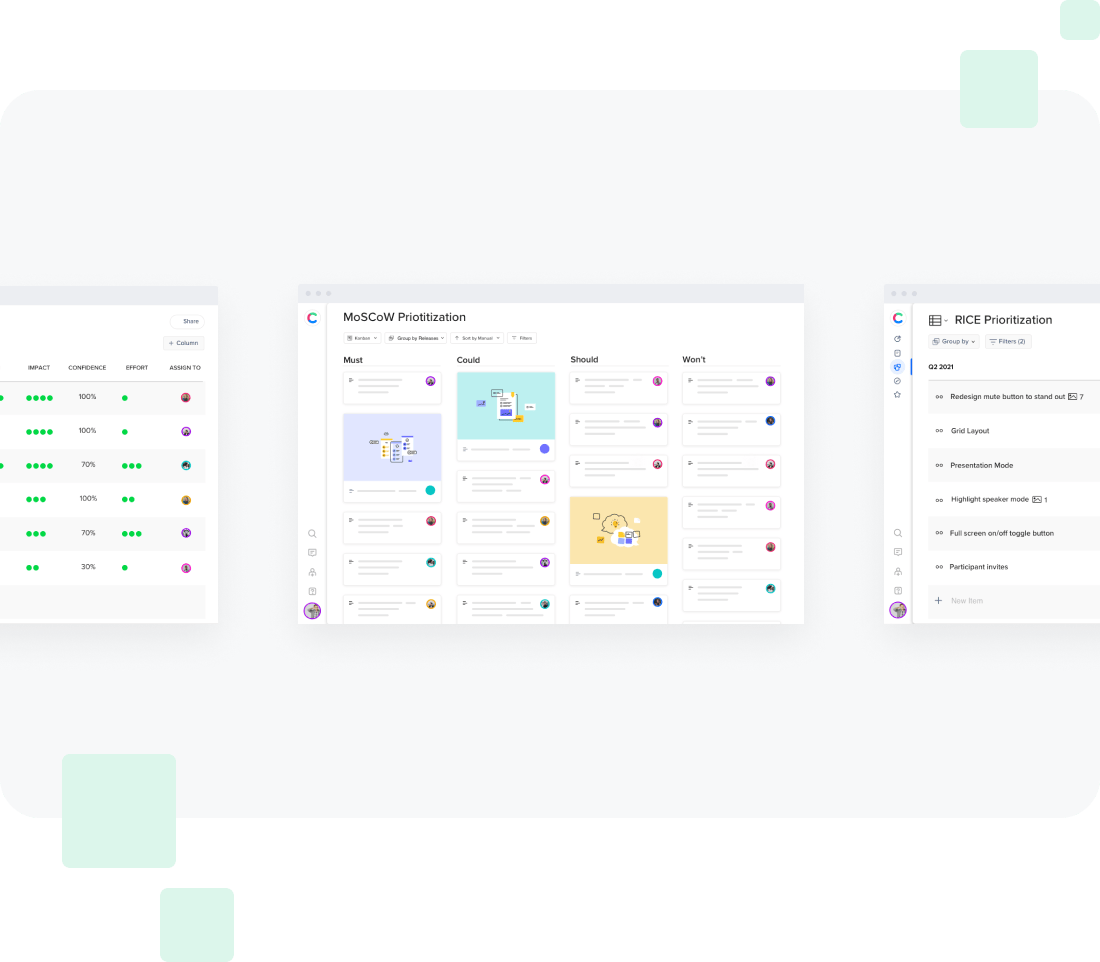 Guru Views
Make better product decisions by adding any one of our built-in views.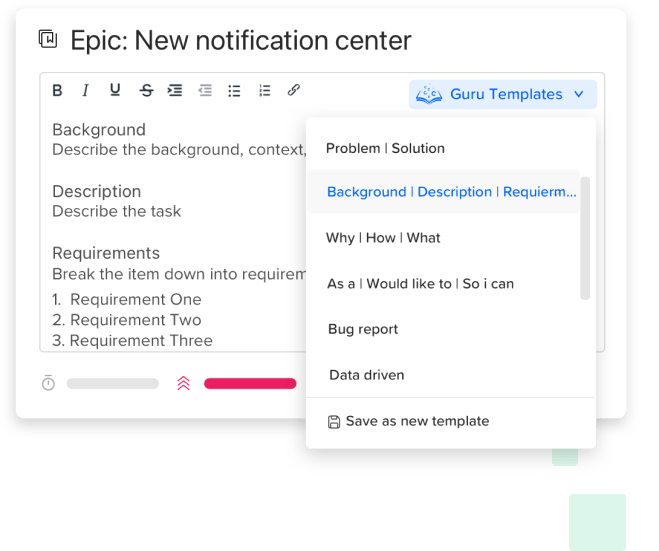 Guru Templates
Create high-powered strategic assets to make better informed decisions with the most effective and high impact product management templates around. Understand your users, analyze competitors, write better stories and identify the strengths and weaknesses of your product.
Guru Questions
Use template questions in your feedback forms to uncover what users really need.
Guru Fields
Add custom preset fields that follow product management best practices.
Guru Terminology
Add standard product management terms to your strategy, roadmap, and product structure.
Guru Prioritization
Prioritize Epics using proven methods, including RICE, Value/Effort, and Now/Next/Later.