Direct integration with the product backlog
Craft.io reflects your live roadmap at all times, increasing capacity planning accuracy and providing you with a constant top-level view of team member availability – even as sprint estimates shift or features evolve.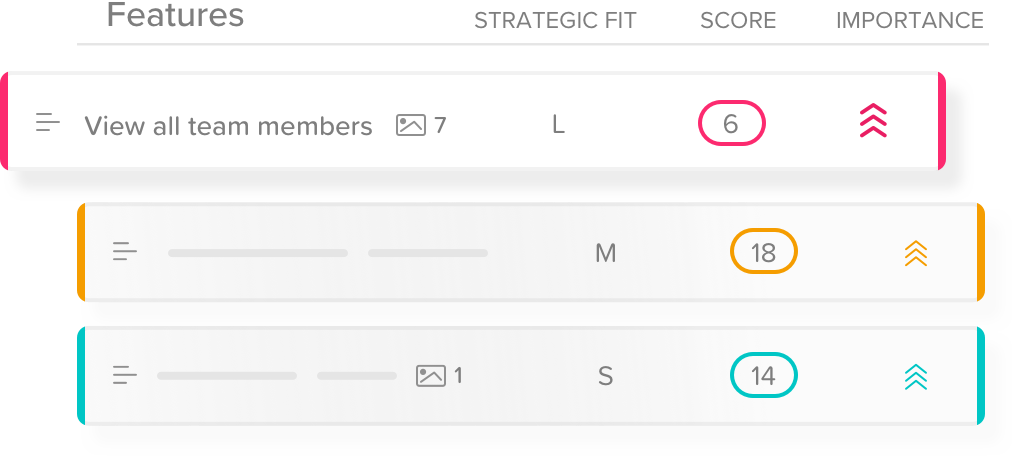 Multi-dimensional planning
Evaluate resource availability and allocation across multiple teams and different capabilities. Create custom fields to reflect individual teams (such as Front-End and Back-End) and combine with story points to instantly calculate available resources across the organization.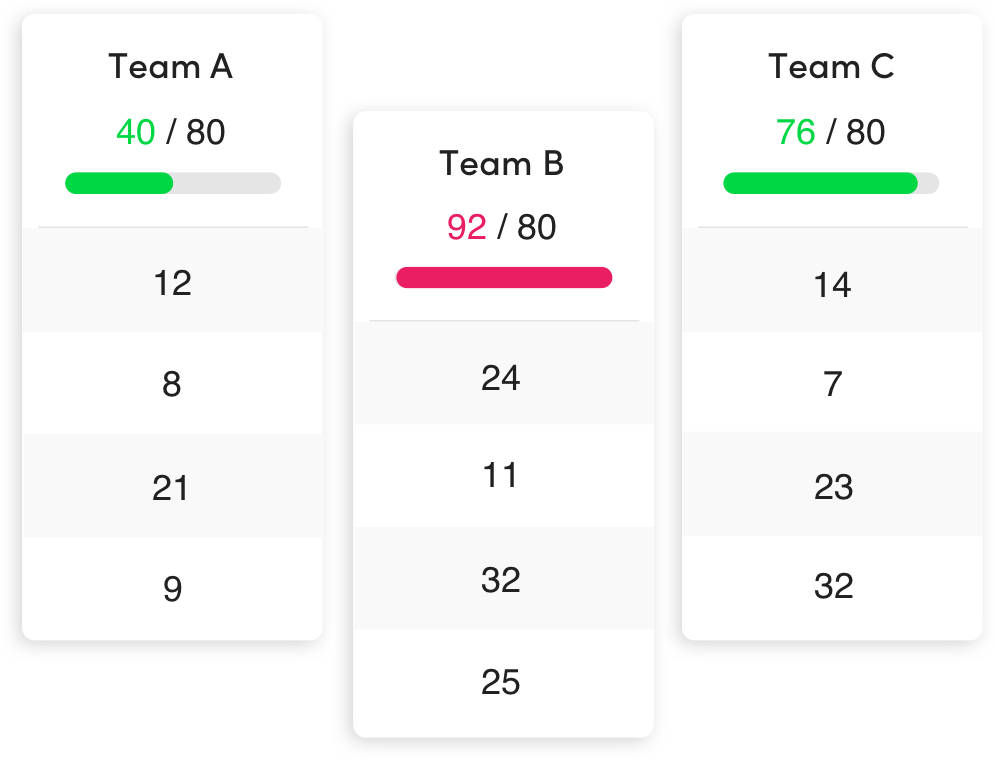 Instant capacity assessment
Simulate how resource adjustments will affect overall capacity planning with our instant "Out/In" function – designed to help you quickly evaluate shifting capacity and adapt with ease to unexpected changes.