Collect and consolidate ideas and feedback
Gather ideas and organize feedback in an engaging and elegant interface. Include ideas and feature requests from inside and outside the organization. Let users vote and comment to show you what really matters to them.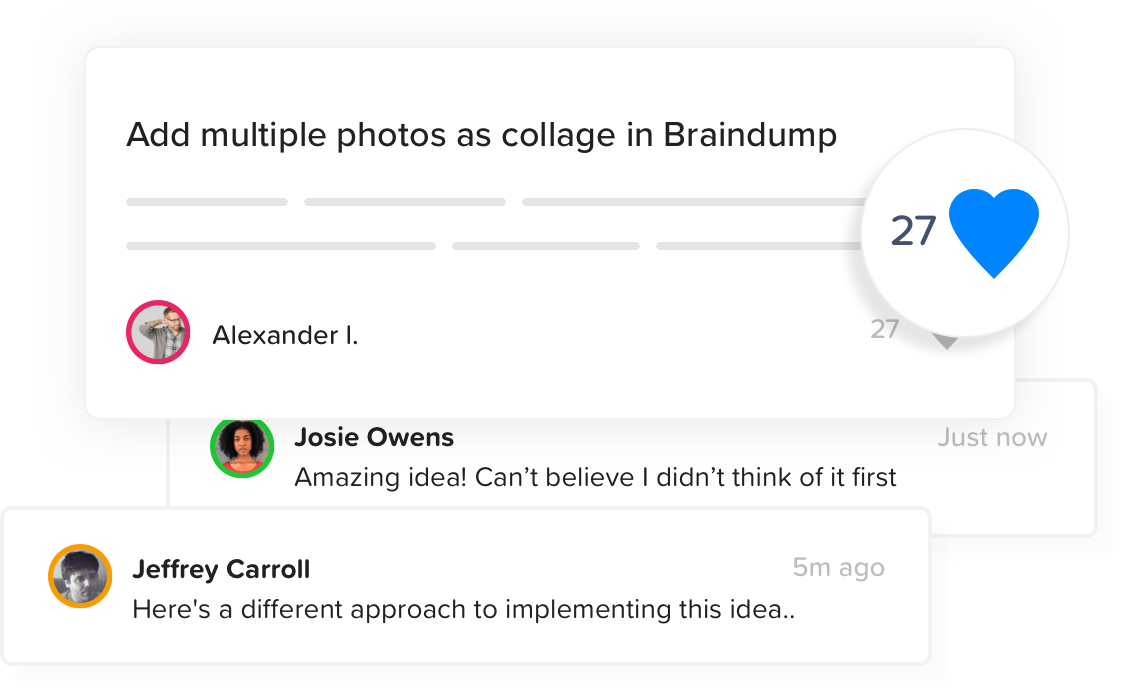 Make informed decisions based on insights
Tag and sort ideas and feedback to see patterns. Use insights to make more informed product decisions. Send ideas to your planning views to become epics, features, and stories.