Best-practice templates
Write high quality specs that are concise and efficient. Whether using a preset template or creating your own from scratch, our templates help you standardize the spec writing process and ensure a common language with the dev team.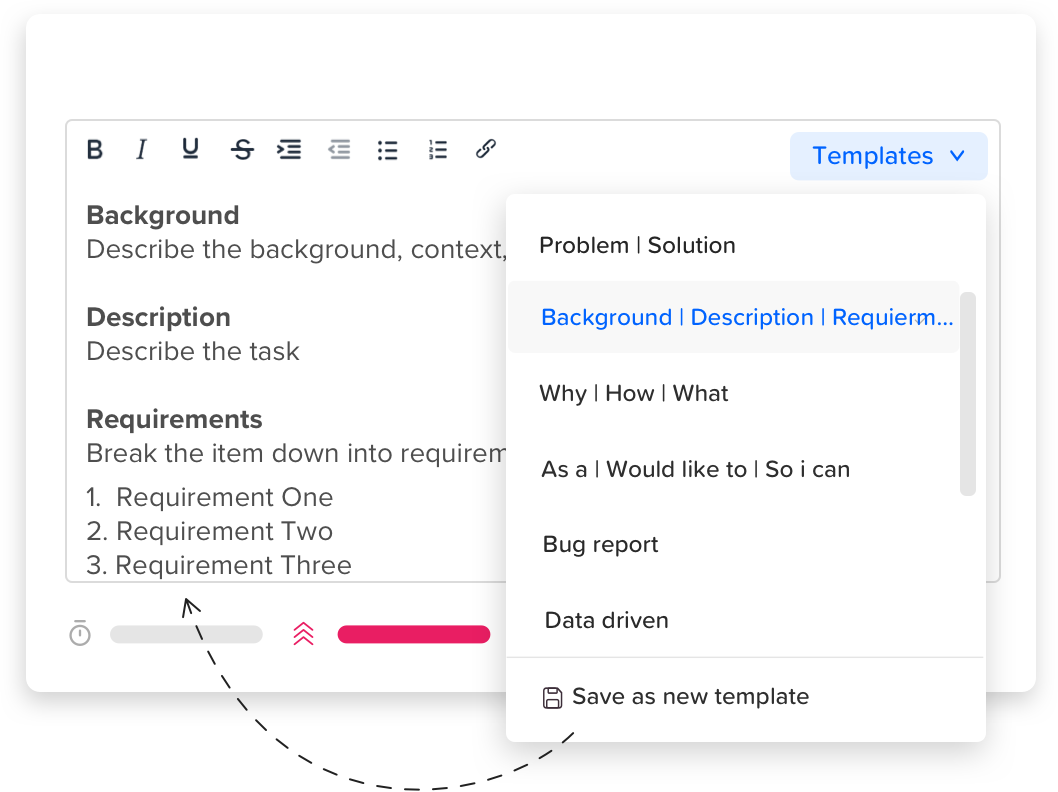 Collaborate with Visual Specs
Streamline visual collaboration with UX/UI and marketing teams. Insert wireframes to specs, add annotations, gather feedback, and collaborate all without leaving the Editor.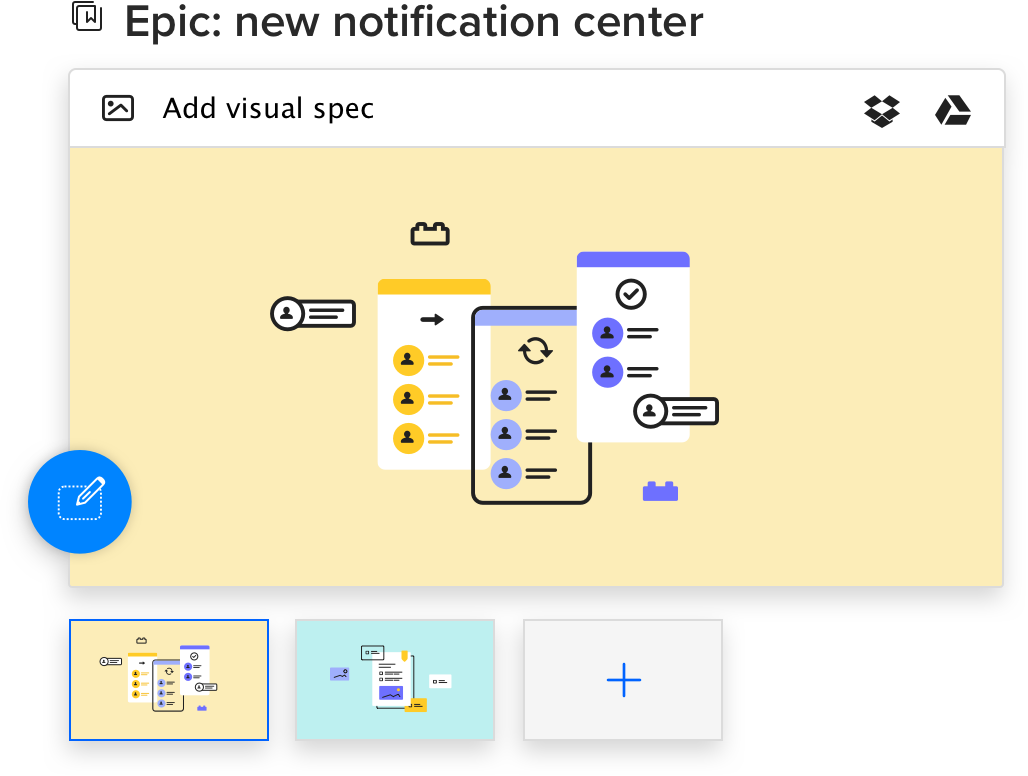 Unique editing experience
Get a 360° view of your entire product structure, connect the dots in one glance, and build specs with context. Easily identify links between interconnected items and create specs that increase efficiency and lower scheduling risks.