Connect the dots
Provide additional context to help stakeholders understand the rationale behind decisions. Everything created in Strategic Inputs can be connected to epics, stories, and other items within Craft.io, enabling you to get the full picture when optimizing strategy, planning, and prioritization.

Outline OKRs, Personas, Themes & more
Bolster planning decisions with objectives, key results, personas, labels, and themes. Create detailed summaries to describe product positioning and YOUR go-to-market strategy to increase the likelihood of internal buy-in.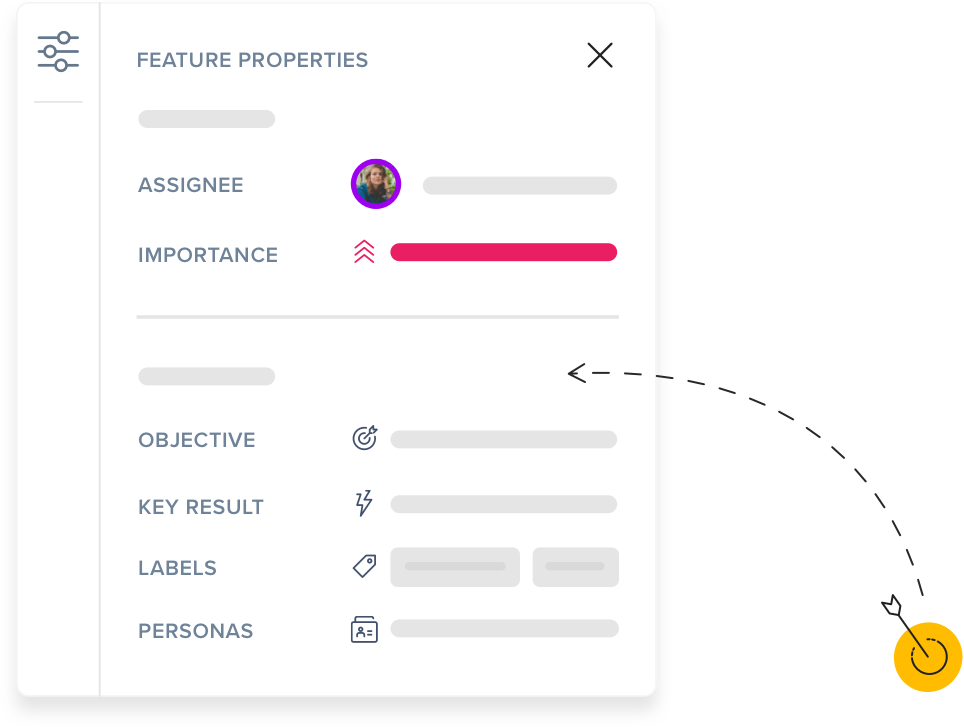 Designed to fit you like a glove
Describe your business in your own words using custom topics or category labels. Easily index and filter items using terms that best define your organization.