Powerful roadmap views
Connect strategy to execution with views that allow you to visualize how objectives and key results/KPIs relate to specific features.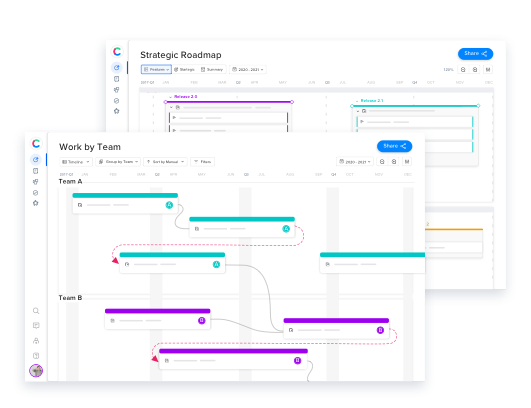 Status monitoring
Get an instant snapshot of progress status, feature completion, and how features connect to OKRs. Benefit from a dedicated collaboration space to communicate status updates to team members.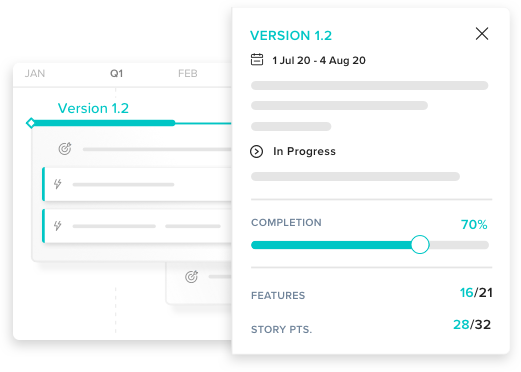 Everything is connected
Ensure everyone is speaking the same language and tie everything back into a single product system of record. Keep roadmaps transparent and synced to current plans and OKRs to maintain true alignment as your product evolves.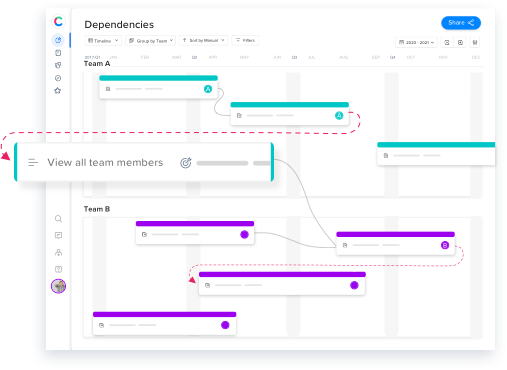 Tailored stakeholder views
Customize and share tailored views with stakeholders to get buy-in, communicate updates, and bring clarity to your product decisions.