Product Management
Product Planning: What it Is and How to Use it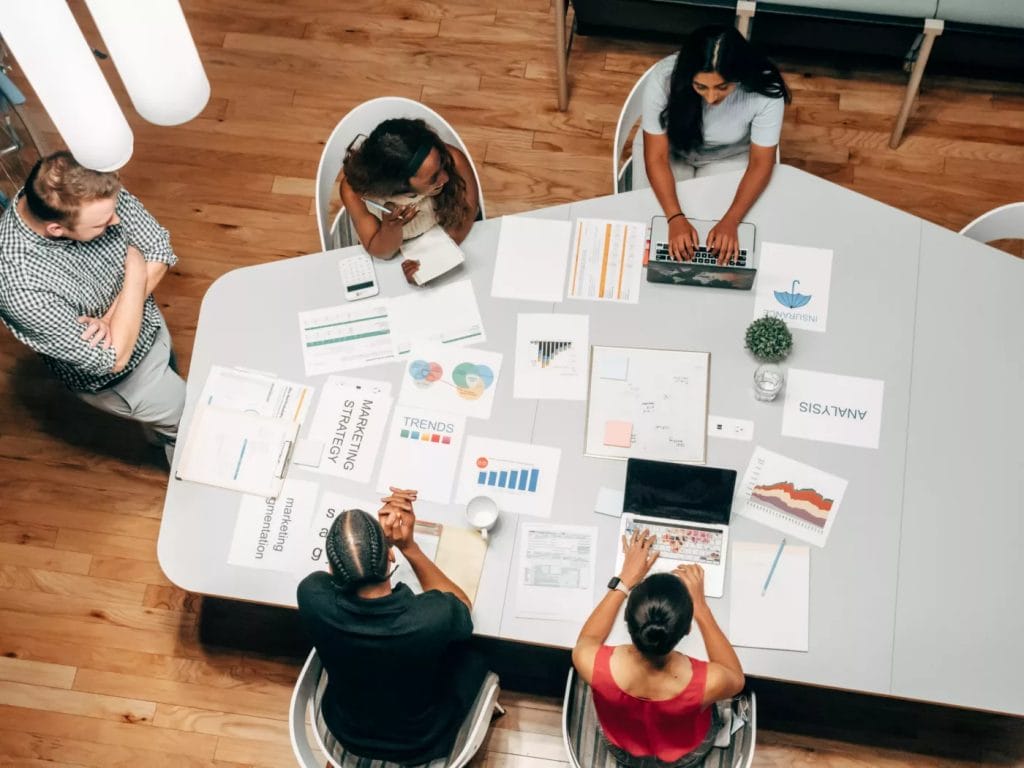 What Is Product Planning?
Product planning encompasses all the actions involved in bringing a product from idea through market launch, and then continuing to manage and enhance the product throughout its lifecycle.
Effective product planning will include many steps and will differ from company to company. But here are some of the most important and universal components of any successful approach:
Identify a market challenge or unmet need.

Research the market for competitors (or workarounds) already solving the challenge.

Validate the concept with potential customers.

Develop an early product prototype, wireframe, mockup.

Set goals and success metrics to track when the product launches.
Why Is Product Planning Important?
As you might notice from many of the items above, effective product planning is as much about deciding not to move forward with a product idea as it is about actually building it. If a product team surveys users to validate a product idea and learns they're not interested — or intrigued but likely unwilling to pay for it — the company can save itself a lot of time, resources, and money continuing to pursue that idea. Instead, they can take those learnings and apply them to starting the process again: Looking for a new challenge or unmet market need to solve.
And that is only one reason product planning is important. Another is that having a smart, logical process in place can help keep an organization on track over time as it tackles the thousands of small but important decisions needed to bring a product from idea to reality.
Consider Uber: Every day, millions of people around the world use the platform as a convenient way to get from point A to point B. But how did Uber itself make the journey from an idea to a working app on 100 million smartphones and a software platform creating jobs for millions of drivers?
Answer: Effective product planning.
The founders of Uber likely didn't follow the exact steps above, but you can be sure they took an approach that was similar in principle. They identified a market need, devised an idea to solve it, determined that there was indeed market interest, created a minimum viable product (MVP) with just enough functionality to put the app into real-world use, and then used their learnings and feedback to continuously add value for customers.
As you can imagine, without a well-defined plan for turning this concept into a market-ready product, the team could have easily (pardon the pun) spun its wheels and wasted time and money focusing on the wrong details. But they clearly employed a smart product planning process that helped them turn the ride-sharing concept into a world-changing solution.
The Product Planning Process
Product planning is a broad concept and not a one-size-fits-all framework. There is no specific planning process that can guarantee a product will succeed. If there were, the world never would have experienced New Coke or the Apple Newton.
And there's no single series of planning steps that will work for every company and every product team. Businesses and industries differ too greatly for any one process to be effective for every scenario.
What are the steps in product planning?
With all of the caveats above, though, we can identify some fundamental best practices you'll want to use in your product planning process. And note: You can apply this approach to all aspects of your product planning — planning a new feature, planning to enter a new market segment, etc.
Find a market need.

Conceptualize a proposed solution.

Determine the competitive landscape.

Validate market interest for the solution.

Prioritize key functionality to build first.

Create the roadmap.

Create and test a prototype.

Set goals and success metrics.

Remain agile and apply feedback to continually improve the product.
That last best practice above, to stick with the agile development approach, is particularly important because product planning is about more than simply bringing a product to market. It is also about enhancing products over time and through their various lifecycle stages: introduction, growth, maturity, and decline. Your planning process will need to change to reflect your changing needs and priorities in each of these lifecycle stages.
An Example of Product Planning
Now let's apply these best practices to a hypothetical company planning a new product. The example we'll use is a SaaS company that makes accounting software to help enterprise employees track and report their business expenses.
Step 1: Find a market need.
This SaaS company is large and has dedicated product teams for different areas of its business. One team focuses on enterprise customers with field service employees, such as outside salespeople or truckers. 
Through its research, this product team learns that these field service employees often have difficulty compiling their receipts and putting them into report form to send back to the accounting department in headquarters. The challenge is that when they're out on the road, these employees often receive receipts (for meals, hotel stays, etc.) only in paper form.
Step 2: Conceptualize a proposed solution.
The product team comes up with an idea to create an Optical Character Recognition (OCR)-based mobile app that uses a smartphone's camera to scan paper receipts, convert the data into digital form, and then pull that data into the company's basic expense reporting app.
With such a solution, employees on the road will be able to quickly turn a paper receipt from a business lunch or car rental into a time-stamped digital entry in their expense tracking app, along with a PDF attachment of the receipt itself, which they can then easily sort and turn into report form for their accounting department. 
Step 3: Determine the competitive landscape.
Before they can move forward with this concept, the product team first conducts research to learn if any of their competitors or other businesses are offering similar functionality. They learn that although there are a few SaaS companies delivering OCR-based scanning apps for mobile devices, these businesses are targeting different industries with different use cases entirely. 
The team then determines that if they released such a solution, they could legitimately position it as the first digital tool of its kind built specifically for field-based employees.
Step 4: Validate market interest for the solution.
The team speaks with its Customer Advisory Board, holds several one-on-one interviews with existing customers, and sends out surveys to its mailing list. The response is overwhelming: Yes, both the field-based employees who would be the software's end users and the enterprise executives who represent its buyer persona state that they would gladly pay for an app that made expense reporting more convenient and efficient for employees on the road.
Step 5: Prioritize functionality and develop the roadmap.
The team's next step is to prioritize which feature or features to build for the first version of the app and then to draft a high-level product roadmap representing their plan.
Bonus tip: A key to product planning success is making sure you have the right tools. Using a purpose-built product management solution that integrates roadmapping with the product team's other product content (prioritization exercises, backlog, feedback, etc.) is essential. And if you want to see what such a solution looks like in practice, try craft.io's roadmapping tool for free. 
Step 6: Create and test a prototype.
The product team designs a wireframe of the solution. It's not pretty, but it walks the user through a clear path to convert a paper-based receipt into a line item on the employee's expense report.
They then let a few select members of their Customer Advisory Board view and comment on the app wireframe — and the feedback is unanimous: "Make this tool and I'll buy it… (but please, make it look better than this)."

Step 7: Set goals and success metrics.
The positive responses they received both to their concept and the wireframe were encouraging, but the product team now needs quantifiable metrics to determine what will constitute market success (or a market disappointment). 
So, the team sets several OKRs for its market launch, including revenue targets, upsells for existing users, and new customers acquired.
Step 8: Build and launch the product.
The team builds a bare-bones mobile app and releases it for general availability. They do hit some of their success metrics (although not all), and the early reviews of the product are largely positive but include some common complaints and requests.
Step 9: Remain agile and apply feedback to improve the product.
One of the common complaints the team receives from early adopters is the lack of consistency with the app's OCR technology. The app cannot read certain text fonts on a printed page and often can't read text printed in lighter shades of ink.
The team uses this feedback to prioritize improving the app's ability to read printed text. They knew their initial version of the app was only the beginning of the product's evolution, and their agile approach allowed them to begin implementing these enhancements for v2.0 quickly. 
Product Planning Tools
As a product professional, you're fortunate to be working in this field today as opposed to just about any time right up until a decade ago. That's because for most of the profession's history, Product Managers have had little choice but to create and share their product plans using software tools built for other purposes.
And because that legacy has created so much inertia, most Product Managers even today continue to force their backlogs into spreadsheets (which aren't designed for backlog management), create roadmaps in presentation software (not designed for roadmapping), and build time-consuming custom prioritization formulas to determine what to work on next.
Today, though, you don't need to cram any of your product planning into ineffective, ad hoc tools and processes like these. You can quickly and easily spin up your existing product content — backlog, prioritized item lists, roadmaps, user feedback, capacity planning, etc. — in a central digital hub. If you're looking for help figuring out which of these platforms is right for your team, check out our Buyer's Guide to Product Management Platforms.
Or save yourself the trouble and take a free test drive of craft.io, the industry's best end-to-end product management platform. Start using it in your product planning process, and you'll quickly understand why.