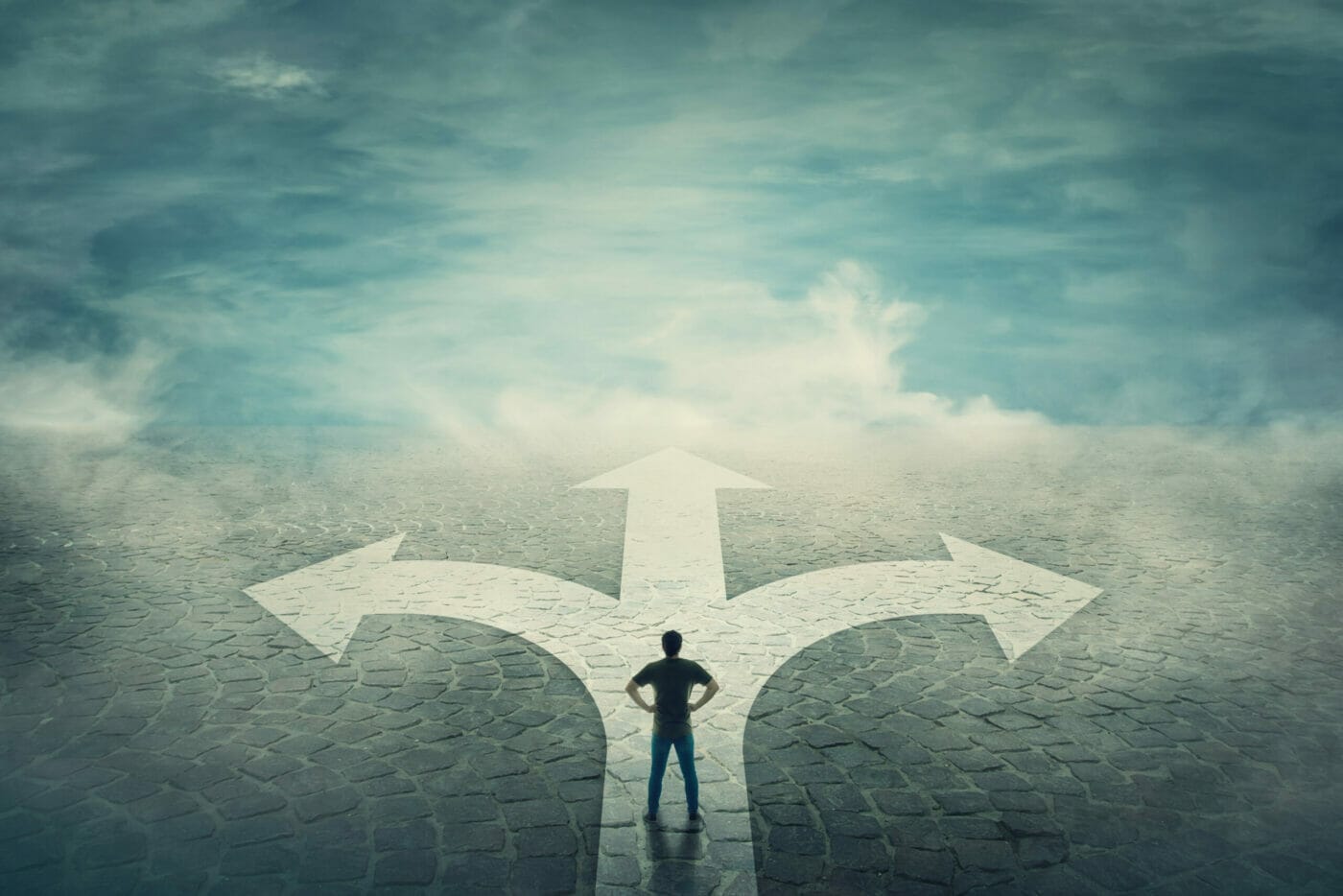 The product management career path is far less linear and predictable than many other professions, such as engineering or graphic design.
The primary difference is that a career like engineering typically (although not always) begins with formal education in the subject. It's unusual for a software company to hire a developer who doesn't have a degree in software engineering or computer science, or at least some professional experience directly related to the job. But as we'll explain below, Product Managers often enter the profession from a wide range of different educational and professional backgrounds not specifically related to managing products.
So if you're considering entering the field of product management, keep reading. This page will walk you through the details of the role and explore key skills you'll need for a successful product management career.
Is product management a good career?
To determine whether or not product management is the right career for you, you'll want to review our sections below discussing the profession's typical roles, responsibilities, and required skills. This will be a subjective decision you need to make based on how well your interests and strengths line up with what's required of the typical product management job.
But we can offer you a few reasons that you might be on the right track in investigating a product management career.
Product Managers often have strategic influence.
One aspect of the profession that many Product Managers appreciate is the fact that they often have a chance to influence the company's strategy. Specifically, Product Managers are responsible for identifying problems or voids in the market, learning what their prospective customers would need to address these problems, and then overseeing the development of relevant solutions.
If you're intrigued by the idea of being able to solve real problems for real people, this could be the profession for you.
Demand for product management is growing.
Another reason product management might be a smart career path for you is timing. In the third decade of the 21st century, demand for product management professionals is on the rise around the world and across industries.
According to Product School's 2022 report, The Future of Product Management, 43% of companies globally are planning to hire more Product Managers. Also, 31% of these organizations anticipate increasing their product departments' budgets.
Businesses are clearly seeing the value — and indeed, the necessity — of empowering dedicated professionals to monitor their markets, learn what their prospective customers need, and find the most strategically advantageous ways to solve those problems. All of which is to say this could be a great time to begin a career in product management.
Can a Product Manager succeed even in a bad economy?
We at craft.io hear this question a lot, especially in recent years as the economy has staggered and businesses have been laying off workers. Our answer, based on working firsthand with product professionals in a wide range of industries around the world, is a strong yes. Product Managers can enjoy successful careers even in tough economic times. For advice on how, watch our webinar.
What is product management?
Before we go any further, let's define what we mean by product management. In addition to being a profession that has many different ways in, the term product management itself has many competing definitions. Here's how we view the profession:
Product management serves as the strategic hub pulling together the coordinated efforts of many teams across the organization — development, sales, marketing, etc. — and is ultimately responsible for the market success (or failure) of the company's products.
Note: It's also worth pointing out that in product management, you can expect to have products that flop. That's just part of the job, and everyone experiences it. The good news is that even product failures can teach you valuable lessons and help you become a more successful Product Manager.
What does a Product Manager do?
The definition above covers the abstract, 30,000-foot view of product management. But if you're wondering what Product Managers actually do from day to day, here are some of the common projects and responsibilities that occupy their time:
Research their markets
Meet with existing customers and other user personas
Collect and analyze feedback from the market
Monitor and analyze usage data and other product analytics
Develop data-backed plans for new products or enhancements
Communicate their product vision and strategy
Persuade stakeholders to enthusiastically join their efforts
Ensure all stakeholders are aligned around a shared set of strategic goals and plans
The diagram below is far from a complete depiction of the Product Manager's role, but it gives you a broad idea of the goals and the typical process of moving from research to ideas to validation to building.

Pro tip: check out product management software
If you're looking to get a sense of a Product Manager's typical work – what a backlog or roadmap looks like, for example – a great way to learn quickly is to play around in a product management software platform. And we'd be happy to introduce you – just book a demo with craft.io.
Product management vs. project management?
Because this field is often poorly understood, many organizations mistakenly treat product management as a tactical role — with a project manager responsible for managing the task-level details related to building and releasing products.
In reality, these are two distinct roles that, ideally, will work together to bring successful products to market.
Here are the key differences between product management and project management:
Perhaps the best way to understand the distinction between these roles is the following: Product management sets the strategic goals and plans — and then project management sets to work building schedules, coordinating resources, and monitoring workflows to bring those goals to reality.
For a deeper dive into these roles, read our blog: Product Manager vs. Project Manager: What is the difference?
Roles and jobs in product management
It's worth noting that a product management career doesn't necessarily mean becoming (or staying) a Product Manager. This department, particularly within larger companies, often includes a wide-ranging hierarchy of roles. Here are the most common product management positions and what each means:
Associate Product Manager (APM)
Associate Product Managers are typically supportive players in the product department, often viewed as apprentices. The APM's primary function is usually to offload the Product Managers of their day-to-day tasks (collecting data, for example) so that those PMs have more time to focus on the strategic aspects of their work.
Product Manager (PM)
Product Managers are typically responsible for the strategic direction — and, ultimately, the success or failure — of a company's product. This is a strategic role with a great deal of responsibility, but it's important to note that Product Managers rarely have people reporting to them on the org chart. To meet their key obligations — communicating the product's vision, keeping teams working toward the same strategic goals, and generating enthusiasm among stakeholders — PMs must become skilled at persuasion.
Senior Product Manager (SPM)
The role of Senior Product Manager (SPM) has different meanings in different companies, but it often involves a mix of standard product management work — developing strategies, analyzing feedback, roadmapping, etc. — and overseeing the work of other Product Managers in the company. It's worth noting, however, that in many organizations the SPM role simply represents the promotion of an individual Product Manager who will continue functioning in that role — but with a more prestigious title and possibly more pay.
Director of Product
The Director of Product role almost always signifies product department leadership — meaning this person has direct org-chart management over Product Managers and possibly even Senior Product Managers. Directors of Product need to take a broader view of their company's product strategy, budgets, resources, and roadmap priorities. And because this is a leadership role, the Director of Product will likely need to delegate most of the strategic functions they were responsible for as a PM or SPM.
VP of Product
The VP of Product is an executive role within the organization — typically reporting to the CEO in smaller companies and, in larger enterprises, possibly reporting to a Chief Product Officer. Here's how Indeed.com defines the VP of Product role: "A VP of Product oversees product management within an entire company, which can include leading product teams and developing new teams."
Chief Product Officer (CPO)
A Chief Product Officer (CPO) is a C-level company executive responsible for the entire product department. And this position almost always reports directly to the CEO. While the VP of Product must take a broader view of the company's business objectives, financial situation, and long-term vision, a CPO has an even greater responsibility to take these high-level considerations into account when making decisions about the product department's priorities and plans. Typically, a CPO will be overseeing an entire product portfolio, a very different role from managing a single product or even an entire product line. For more information, read our guide: Product management vs. portfolio management.
For a deeper dive into the product department hierarchy, read our blog: From APM to CPO.
What does an Associate Product Manager do?
If you're just beginning your career in product management, and you choose a large organization for your first product job, your best bet will be an Associate Product Manager role. So let's examine this position in some detail.
An associate product manager takes on many of the common tasks Product Managers would otherwise handle themselves. This enables the PMs to devote more time and energy to the strategic aspects of their work. In larger companies, one Associate Product Manager might serve as a shared resource to several PMs.
According to ProductHQ's description of the APM's job, the role often includes the following:
Collecting quantitative product data and metrics through market research
Synthesizing customer research
Gathering product requirements and aligning them with business goals
Coordinating with stakeholders to achieve the product vision
Developing new product features
Another important point ProductHQ makes is this: APMs often work on new functionality or enhancements for existing, mature products. On new products, the organization generally prefers seasoned Product Managers to work on these initiatives.
What does a product leader do?
Steady advancement in your product management career might lead you to roles as Director or VP of Product — or even CPO. But what do these roles actually entail?
Here's how Indeed.com describes the list of responsibilities of product leadership:
Supervise Product Managers
Advocate for product teams
Recruit and train staff
Build a team culture
Establish department processes
Develop budgets
Create a product vision
Delegate tasks
Develop product strategies
Establish timelines
Collaborate with other executives
Provide resources to the department
We would also add one key responsibility of a product leader:
Manage the strategic vision and priorities across the company's product portfolio. (Product portfolio management is one of the functions of product leadership.)
How do you get into product management?
We noted earlier that the product management field has proven much more open than other professions to people with diverse educational backgrounds and work experience.
Although you'll obviously have an easier time finding a Product Manager job if you earned a degree in product management or have a PM role or two on your resume, businesses today recognize that the product role benefits from all sorts of skills and experience. And for that reason, many organizations are eagerly looking for PMs with varied backgrounds — in business, analytics, engineering, and other forms of expertise.
So, how do you begin your product management career? Here are a few strategies from Lenny Rachitsky, an entrepreneur and former Airbnb product leader:
1. Make your move internally in a large company.
If you're working for a big enterprise in almost any capacity — business analyst, sales rep, customer success agent, etc. — and you want to transition to a product management role, you have two big advantages. First, you know the company, its products, and its customers. Second, assuming you've proven yourself as a skilled and reliable professional, you've already earned credibility with your colleagues.
This approach won't always work, of course. Your organization might demand 5 or 10 years of direct product management experience for their PM role. But if they're flexible and open-minded, this could be a strategically viable way to launch your product management career.
2. Start as an APM.
Rachitsy's second suggestion is to look for Junior Product Manager (and we'll add Associate Product Manager) roles. You'll probably want to narrow your search to big enterprises, because smaller companies don't typically build many rungs into their product department hierarchy. And again, because the product profession demands such a wide range of skills, you're probably more qualified than you might realize. Your business savvy, your marketing skills, your ability to understand and analyze data, and even your communication skills can all make you a valuable asset to a product management team.
3. Find a startup with a burning need.
This route will likely be more difficult than the others two we cited from Rachitsy's list — for several reasons. First, startups in their earliest stages often don't hire Product Managers; the CEO or other founding executive serves the PM role. This is often the person who had the idea for the company's product in the first place, and entrepreneurs often believe they will be the best to oversee the strategic direction of their products.
Also, a startup in need of a PM will usually want one with product experience. They won't feel they have the time or investor patience to allow a new team member — no matter how skilled in other areas — to learn product management basics on the job.
However, Rachitsy explains, if you've built relationships with founders, company executives, or investors — and you're prepared to do everything in your power to ramp up to the PM role quickly — you might find a startup team willing to take the chance on a smart professional who hasn't yet built a PM resume.
What skills do you need to succeed in product management?
If you're still interested in a career in product management, here are some of the key skills you'll need to hone if you want to succeed in this field:
1. Strategic vision
Product ideas begin by spotting market problems or voids. To be an effective Product Manager, you'll need to have the strategic vision and foresight to identify opportunities in the market and figure out how to solve them.
And for a very high-level illustration of what that process might look like, here's how Nacho Bassino described a smart approach in a recent webinar co-hosted by craft.io: Uncomplicating Product Strategy.
And keep in mind, this skill isn't necessarily a function of past product management experience. You could be an engineer or marketing professional — and possess the ability to see broken processes or existing products that fall short of their potential.
2. Communication skills
A fundamental skill for effective product management is the ability to articulate your strategic goals and plans to a wide range of audiences: executives, developers, sales reps, investors, media professionals, industry analysts, and your customers.
Communication is a core product management function, which means you'll do yourself a service by studying and honing this skillset.
3. Analytical thinking
A key aspect of any product management role is reviewing and making sense of raw numbers and statistics: market data, customer feedback, product analytics, marketing campaign results, success metrics, etc.
You'll need to be able to analyze this data and turn it into both a coherent story — Are we succeeding? Do users like this new feature? — and a set of strategic action plans.
This is why organizations looking to hire Product Managers are often pleased by a candidate's experience in statistics, data science, or business analysis.
Is product management a hard career?
Product management is without a doubt one of the most challenging professions you'll find. It can be extremely rewarding to oversee the creation and launch of a product that makes a real impact in the market. But we've never heard a Product Manager describe the career as easy.
If you're looking into a career in product management, we'll assume you already know that this isn't a field that lets you coast. But just to clarify, here are a few commonly cited challenges of the product management profession.
You'll need to say no — a lot.
As a Product Manager, you'll often find yourself overwhelmed with requests, suggestions, and flat-out demands for your products. A sales rep, for example, might beg you to prioritize a new feature because a big prospect will buy the product if you do.
But you'll always be working with limited resources, limited time, and limited budget. That means you'll often need to say no — even to requests that seem reasonable or urgent. That's the nature of being a Product Manager. If you have difficulty with conflict or standing your ground, you might find this a very difficult profession.
You'll be working very, very hard.
Product Managers have such a wide range of responsibilities that organizations sometimes describe the role as CEO of the product. Of course, you won't be an actual CEO. In fact, you probably won't have a single person reporting to you.
But the moniker works, because as a PM you're responsible for everything related to your product: making sure everyone knows what they're working on, and why, keeping teams motivated and on the right strategic track, monitoring your market so that you'll know if something — for example, a big move by a competitor — requires you to change strategic course, etc.
Ultimately, you'll be held responsible for whether or not your product succeeds when it hits the market. And with that level of responsibility, you shouldn't expect an easy, 9-to-5 workday.
For expert tips on how to become more effective with the time you do have, watch our webinar: How Product Managers can do more with less.
It all rests on you.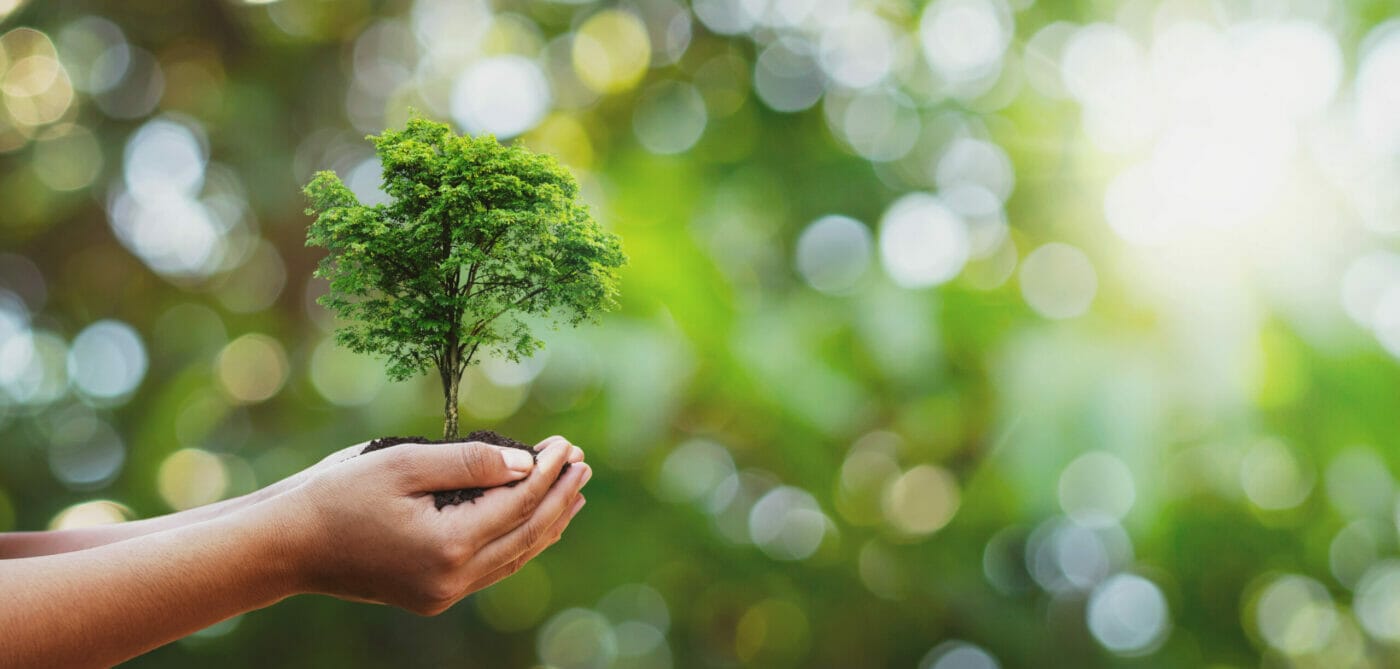 As the person most responsible for your products' success (or failure), you might find being a Product Manager highly stressful. Markets are fickle and unpredictable. That's why major movie studios often spend hundreds of millions on new films — only to have them flop.
You can conduct thorough research, analyze that data intelligently, and use your impressive powers of communication and persuasion to direct your stakeholders to build the product just as you had envisioned it — or even better — and you might still find that your product fails to capture the interests of your buyer persona.
A career in product management always includes wins and losses. So you'll need to become skilled at absorbing the failures, learning what you can from them, and moving on.
Find product management inspiration from the greats
One final tip as you launch your product management career. This is a difficult profession, and you will definitely have days when you're unsure what to do next or just exhausted by the constant challenges every PM faces. When you experience those moments – or when you just need some inspiration – read the words of the product management legends. One easy way to find them is in our short eBook of product quotes and insights from Steve Jobs, Jeff Bezos, and other product visionaries.