Roadmap
How to Build a Great Product Roadmap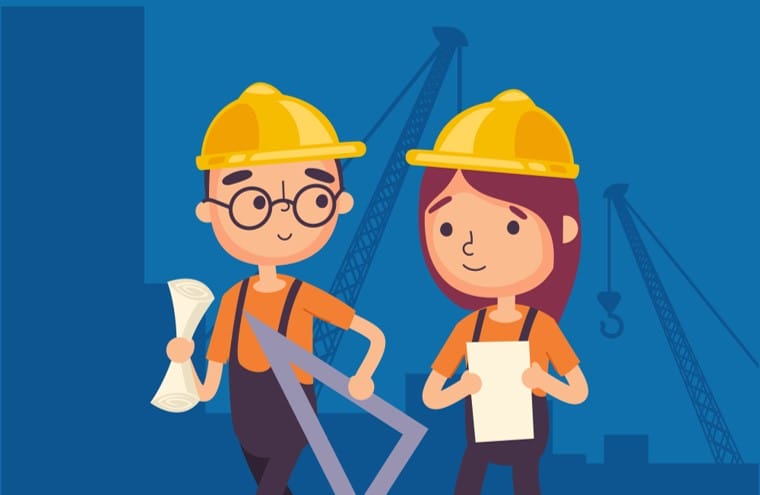 The roadmap is the key strategic tool that product managers use to hone their product vision and then present it both internally, to colleagues and management, and externally to customers and other stakeholders. A well-structured roadmap can mean the difference between developing a successful product with a real user-focused outlook and producing a run-of-the-mill piece of software that users don't enjoy using.
In this age of agile product development, a quality roadmap is even more important than ever before. So it is essential to make sure you have prepared a roadmap that reflects the needs of the users.
Online Roadmap Tools
Gone are the days of creating basic roadmaps in excel or powerpoint, presenting them at the end of the year and then forgetting about them for the rest of time. Online roadmap tools like craft.io allow you to build organic, living roadmaps that are constantly updated whenever changes are made to the product plan or strategy.
With an online roadmap tool you can move your goals and initiatives around, add them to different releases or even stretch goals across releases. Whenever changes occur they can easily be reflected in the roadmap.
5 steps to creating a great product roadmap
While the roadmap can always be changed, the first version establishes the direction for your product and will probably be presented to upper management and other stakeholders. So before you start building the roadmap, you need to take a step back and make sure you have your strategy set right. Only then can you start considering your goals and the initiatives that will be included in those goals.
If you simply dive in and start adding goals and initiatives to your roadmap without brainstorming and considering the different angles you'll end up with a messy roadmap that doesn't feel accessible to the audience. On the other hand you have to always be prepared for the fact that everything and anything you've included in your roadmap can be moved or even deleted. Customer feedback, management expectations and market conditions can all cause a change – but at least when you start, start strong.
Step 1: Set your Strategy
You might think you know what needs to be developed, but before you create your roadmap you need to consider the specific strategy. And this strategy always needs to look at the product from a user's viewpoint: ask yourself what does a user want to achieve and what would be the easiest way for them to do that?
When you are setting the strategy you should think about the various personas – the types of people who use the product. Perhaps different personas want to use the product to achieve different things. It's also worth getting a user's perspective – using a tool like Craft's Idea Portal is the best way to collect feedback and get some more ideas on what users would like to do with your product.
Step 2: Create a list of goals and initiatives
What are the overall goals you want to achieve with your product. Every initiative and feature needs to fit into a goal, and while it might be easier to create the features list first and then create goals as containers for them, it is much better to do it the other way round. Once you have a list of goals you can add initiatives and then make a list of features to connect to each goal and initiative.
Step 3: List the features you want developed
After you've got your strategy straight you can start thinking about the specific things that need to be added to your product to achieve the goals. On the one had it is always a good idea to speak to users, sales teams and other stakeholders to get their input. And you should make sure to keep an eye on the market so you can keep up with competitors and other products.
However at the end of the day you are the product expert, so you need to take all of the external factors into consideration and then decide what you think the right direction for the product is. Once you've put together a list of features you can add them to a product management platform like Craft and prioritize them according to releases or sprints.
Step 4: Design the roadmap
Now it's time to actually create the roadmap itself. As you can see, with your goals, initiatives and features all formulated you know exactly where you are and where you are going, so it's much easier to build the roadmap. The way to go about it is to first add the releases, then add goals to go into each release, although some goals may cover a number of releases. Once you've done that you can plug in initiatives for each goal.
Remember, it is essential to tailor the roadmap to the specific audience. So if you are going to share or present the roadmap to various audiences you can consider creating different roadmaps. For example, a strategic roadmap might be best to show management while your dev team would probably want a more detailed feature roadmap.
Step 5: Share the roadmap
This where you go live with it. It's usually best to initially share the roadmap with your local teams so you can get feedback on it. You can them make any changes before you show it to upper level management or external stakeholders. A Liveshare link that you can get in Craft is a superb tool as it means that even if the roadmap has been adjusted after you've shared it the audience will always be up to date.
If you're looking to make smart product decisions, align your team, and tell a compelling product story sign up for a free trial of Craft.io, the end-to-end product management platform with best practices built-in. Or better yet, book a demo with a Product Executive to walk you through it.