Product Manager Roles
The Role of the Technical Product Manager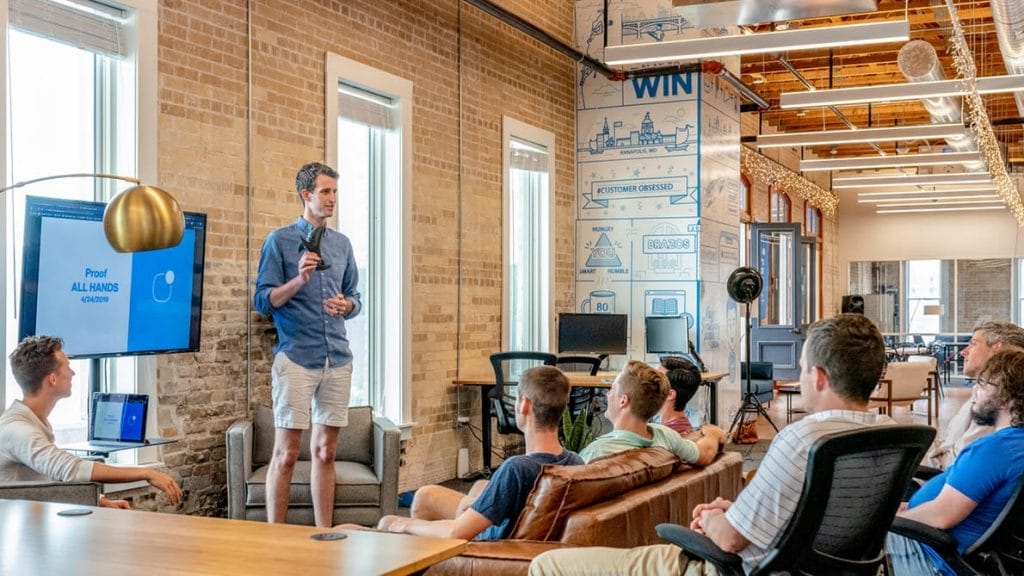 One great way to understand what a Product Manager does is to think of the role as similar to a sports coach. Managing products requires coordinating, guiding, and inspiring many people across a business. And just as coaches probably can't run as quickly or jump as high as their players, most Product Managers don't have as much expertise in any area of the work they're guiding – marketing, sales, development, QA – as the professionals in those roles. 
So, when it comes to better understanding the technical aspects of the products they're bringing to market, some companies add a specialist – a Technical Product Manager – to their products teams.
In this post, we'll review the typical responsibilities of a Technical Product Manager, discuss how some of the role's key characteristics differ from those of the skills required for traditional Product Managers, and offer a few suggestions to help you make yourself a viable candidate for a Technical Product Manager position.
What Is a Technical Product Manager?
In most companies, a Technical Product Manager will have responsibilities that are similar to those of a traditional Product Manager. Both are strategic roles and are ultimately responsible for the market success (or failure) of the products they oversee.
Broadly speaking, for example, both Product Managers and Technical Product Managers are responsible for:
Researching their markets to find opportunities and needs that the company could profitably address with new solutions.
Becoming familiar with their intended user and/or buyer personas, to learn how best to address their needs.
Helping to develop the strategy and business objectives for their products.
Communicating the strategic vision and plan to stakeholders across the company.
Contributing to building and maintaining the product roadmap.
But beyond these high-level strategic areas of focus that are common to both types of Product Manager, the Technical Product Manager will tend to have more responsibility for the technical aspects of their company's products.
For example, a Technical Product Manager might become more deeply involved with the product backlog and work more closely with the development team on the tactical and technical details needed to build new functionality.
A Technical Product Manager will also typically have more of a technical background than a traditional Product Manager. This could include degrees or professional certifications in technical fields such as engineering, computer science, or information technology. Or it could simply refer to experience working as a traditional Product Manager for a technology company.
Businesses looking for Technical Product Managers often understand that even if a candidate does not have a technical degree, they can still be highly qualified to carry out the strategic aspects of a Technical Product Manager position if they have experience working closely with the engineering or manufacturing teams building technology products. 
What Will You Be Doing as a Technical Product Manager?
Technical Product Manager job descriptions can differ vastly among companies. But if you're reviewing positions for this role, you'll probably find them falling into one of two categories. 
Scenario 1: Managing technical products.
As we noted above, many businesses hiring Technical Product Managers are looking primarily to fulfill the responsibilities of a traditional Product Manager – but also want the person in this role to understand the company's technical products and development processes at a deeper level than they'd find with a PM who comes from, say, a business or marketing background.
In these cases, you'll find the job's responsibilities reading very similarly to the role of a conventional Product Manager: Identifying market voids and opportunities, communicating with users and other stakeholders, devising and testing new ideas for products, etc. 
Scenario 2: Acting as a product team advocate on development's technical decisions.
You'll find this type of Technical Product Manager role only in much larger enterprises. In contrast to the scenario above, where the Technical Product Manager is the company's Product Manager, here the role will be supplemental to the primary Product Manager. Only larger organizations will have the budget to hire for this position.
The role itself will be different as well. As this type of Technical Product Manager, you will be primarily serving as a liaison between the product and development. Your role will be to monitor the development teams' technical decisions for the product – coding languages, integrations, where to allow technical debt, etc. – and making sure that these decisions align with your company's strategic objectives.
You won't have authority on these technical decisions regarding building and enhancing the product – that will fall to the development managers and executives. But you'll play an important role in making sure the development team's discussions and prioritization exercises when it comes to technical decisions always factor in the broader product and company priorities. 
One Key Skill You'll Need as a Technical Product Manager
As we noted above, many of the skills you'll need to succeed as a Technical Product Manager overlap with those you'll need to be effective in any product management role.
But because you'll be communicating more directly in this role with your company's technology teams, success as a Technical Product Manager will also require you to speak the language of Development or Engineering.
This doesn't mean you need a degree in engineering, computer science, or some other technical field. (Although that wouldn't hurt.) But it does mean you'll need a more in-depth understanding of the technology tools your developers use to build your products, the levels of effort a particular task should take – so you're in a better position to write effective user stories – and how to prioritize technical projects to support larger strategic goals.
Additionally, the more you can demonstrate to your development team colleagues that you understand their work at a technical level – in other words, the more fluently you can speak their language – the more likely you are to earn their respect. And when the development team respects your knowledge and understanding, that will strengthen the effectiveness of your working relationship. 
Bonus Tip: Get Familiar with Product Management Software
If you're interested in building a career as a Technical Product Manager, an effective way to learn the types of work you'll be doing is to play around with one of the widely used software platforms that product teams use both to get their own strategic work done and to collaborate with their development department.
Our recommendation: Familiarize yourself with the end-to-end product management platform from Craft.io. You'll get a sense of the major strategic areas you'll be working on as a Product Manager (including roadmapping, prioritization, backlog, capacity planning, etc.). And because Craft.io helps connect product and development teams' work, spending some time in the platform will also give you an understanding of how you'll be working as a Technical Product Manager with your development colleagues.
The great news is that you can start using Craft.io for free, right now.