Product Manager Roles
The Role of the Technical Product Manager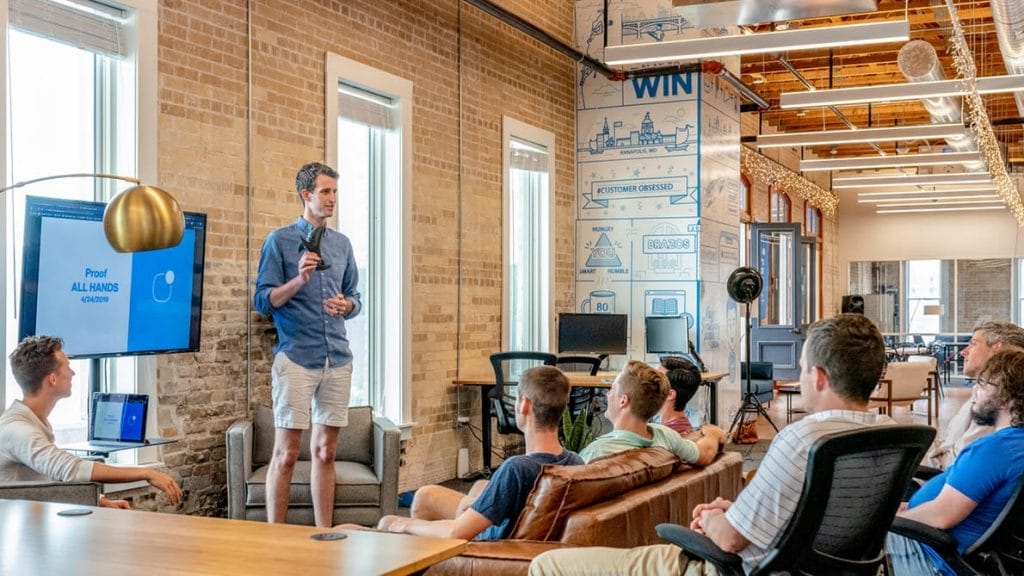 You might have seen Technical Product Manager positions advertised and not be totally clear what it's all about. One of the biggest questions is what is the difference between a Technical Product Manager and simply a regular Product Manager?
Well, really it is all about the individual's expertise and then how they use that expertise to enhance the product development process
Product Manager Plus!
The first thing to stress is that a Technical Product Manager is still a Product Manager, just one who has a higher degree of in depth technical experience than most. This means that they usually have the same responsibilities as the other Product Managers in the team in terms of setting the product vision and OKRs, building a roadmap and ensuring the product is built correctly, but are placed in positions where more technical knowledge is required.
This can be either because the company is producing a particularly technical product, or that the product contains technical aspects that require a level of understanding beyond the norm. For example, a Technical Product Manager might be responsible for building integrations and APIs.
Another way a Technical Product Manager could be used is as the overall technical point of contact for the Product team. That would mean that rather than being responsible for a single product or section of a product, the TPM represents the product team when dealing with aspects of product management that are extremely technical
What are the Responsibilities of the Technical Product Manager?
It's essential to remember that, despite the title, a Technical Product Manager is a product manager first and foremost. Therefore they do not get involved in the actual development process – they are not software engineers or even solution architects, but the people who decide what should be built and how it should work.
Therefore, when the Technical Product Manager  is responsible for a particular product or section of the product, their main responsibilities include regular PM tasks such as:
Setting the vision for the product

Creating a list of objectives and key results

Building the product roadmap

Liaising with customers and collecting feedback on the product

Selecting which ideas to turn into features

Managing the backlog and prioritization

Writing product feature requirements

Collaborating with the dev team to ensure the feature/product is built according to the specifications
And as a technical expert, the TPM might get involved with the more tech aspects of the product, including:
Deciding which technical solution should be implemented

Designing technical solutions
Using craft.io as a Technical Product Manager
The way that craft.io is built ensures that it services the purposes of any type of product manager. However the collaborative nature of the Craft platform means that is particularly beneficial for technical product managers.
This is because close collaboration between the TPM and the dev team is essential for a successful development process, especially when the product manager is expected to understand the ins and outs of the technical side. 
With craft.io you can create a list of features and a dynamic roadmap that shows of your OKRs as well as the features. Then any team member can be give access and comment on these features.
It is important for the development team to feel like they are part of the process and also to understand the business motivation between each release. craft.io allows TPMs to actively encourage this.
What Skills Do you Need to be a Technical Product Manager?
Obviously! As a Technical Product Manager you would be expected to have an understanding of software development and systems that is superior to most product managers. You will probably have an advanced computer science degree and experience working in a development environment. This allows you to discuss problems and solutions on the same level as the dev team.
Like all product managers, the TPM needs to be comfortable working with teams across the organisation – from C-Level executives through to Sales, designers, developers and QA. That requires a way of communicating with different types of people in different ways. When you are discussing your roadmap with the CEO and COO you are going to use a very different approach to when you are in a stand up meeting with the RnD team.
Probably the most important group you need to deal with are the developers themselves. In this case it means being able to discuss things on their level so it is clear you understand what they are talking about, but at the same time avoid coming across like you want to do their job or step on their toes. It is not up to the TPM to actually develop anything or come up with the coding solutions. 
Like all product managers, the TPM has to have a degree of business acumen as they need to decide what will work best in the market based on a range of factors, including market research, customer feedback and their own experiences. They need to decide what direction the product will be going in and then work with the entire product team to ensure it is aligned.
As a product manager, one of your biggest responsibilities is to take decisions – all the time! This can range from which features to develop next, to which software the feature should be integrated with. Decision making is an important skill for all managers, but product managers live and die by their decisions. It's not that the decisions have to always be the correct ones , but more importantly the PM needs to have a decisive attitude.
A platform like craft.io can be of huge assistance in the decision making process. Having all the information in one place along with the ability to integrate with task management tools like Jira gives the product manager the confidence to take decisions regarding all aspects of the job.
Technical Product Manager Opportunities
If you're working on the technical department of an organisation as a developer or architect but prefer to move into the more innovative side then a Technical Product Manager role could be the way to go.
And as the world of SaaS grows there is ever increasing demand for individuals who can marry the skills of a business-focused product manager with those of a technically-minded software person.
How to Hire a Technical Product Manager
It's not always easy to find someone who is highly technically proficient but also has the business acumen and creativity that is needed when you are product manager. Regular sites like LinkedIn and Glassdoor may be less likely to bring in good candidates and it might be better to go through a dedicated technical agency.
If you're looking to make smart product decisions, align your team, and tell a compelling product story sign up for a free trial of craft.io, the end-to-end product management platform with best practices built-in. Or better yet, book a demo with a Product Executive to walk you through it.