Become a better product team
Understand customer needs, articulate decision making, and establish clear product processes.
Craft.io helps build transparency and alignment across your organization leading to better products and smarter teams.
Balance strategy, objectives and delivery
From personas to OKRs, link all strategic elements directly to product deliverables. Use data-insights to accurately contextualize and guide all product decisions.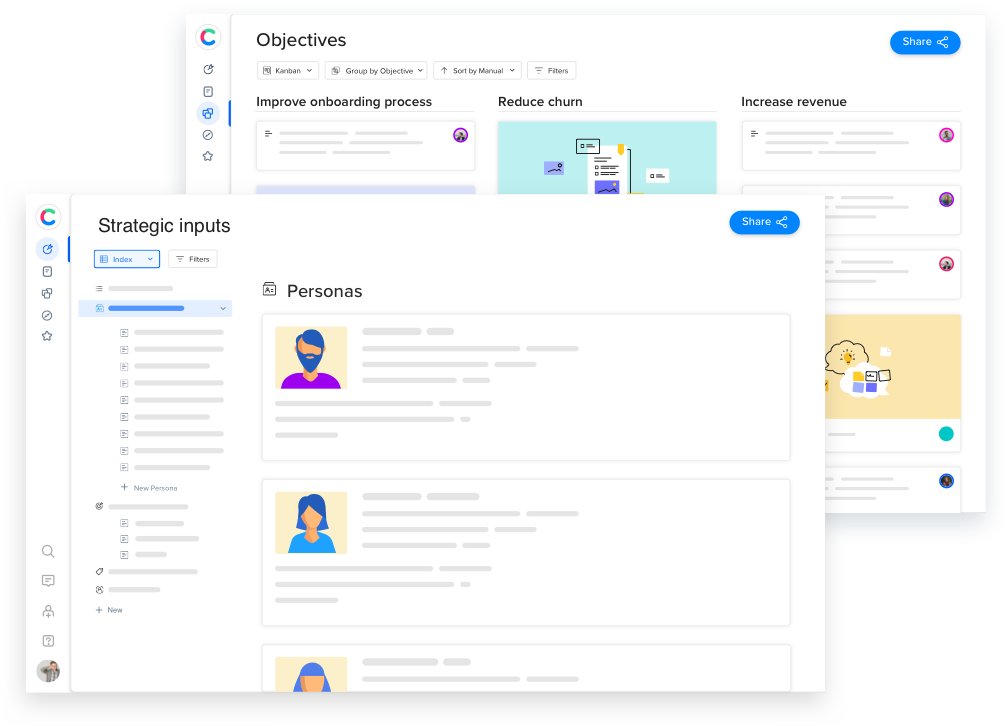 Apply quality product management frameworks
Use best-practice prioritization frameworks, templates and multi-dimensional capacity planning to streamline, standardize and increase output accuracy.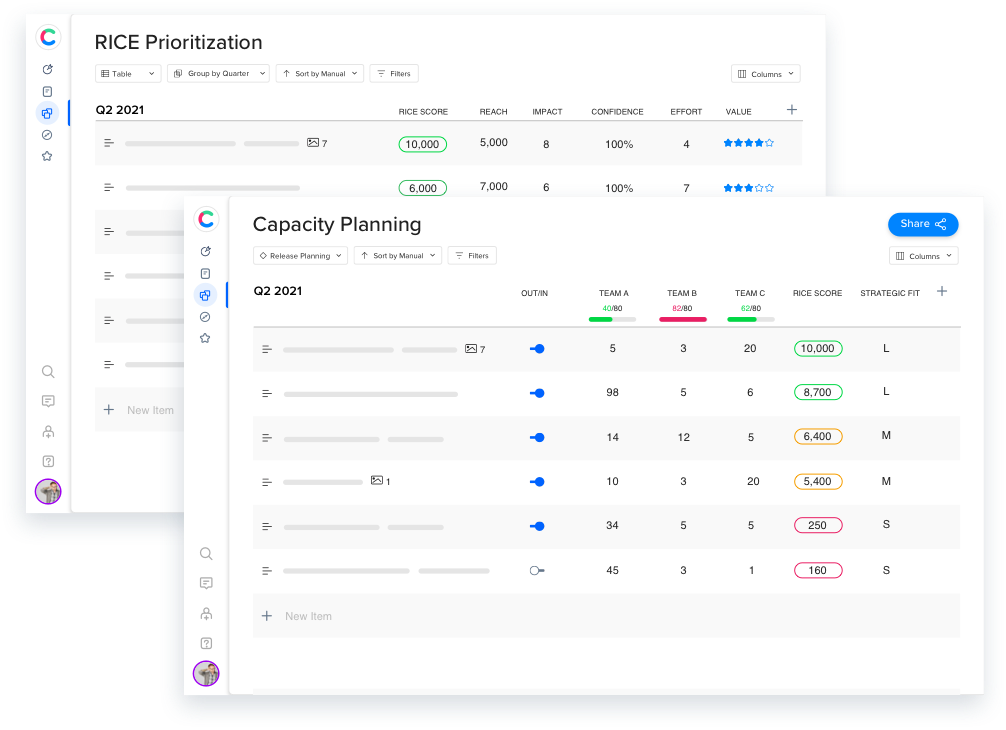 Build a transparent and collaborative home
Share live, dynamic links of roadmaps, planning and prioritization views. Connect product and dev teams in a collaborative workspace, increasing alignment and accountability across the organization.