Build a roadmap that automatically tracks progress and keeps everyone informed on your objectives and what's coming next!
As Product people, we all know how important our product roadmap is. It allows us to connect product strategy to a timeline, outline what's coming when and clarify why you are doing things.
But we heard from many of our customers that they expect for more, so we've revamped the roadmap. Now, it doesn't only tell everyone what you're planning to do, it also keeps track of the actual progress of your development teams so everyone is informed on what actually happened.
Check out the New Strategic Roadmap
Even More Flexibility
With the new roadmap you can also choose exactly what level of detail you display…
When you're sharing your plans with executive level management you'll probably want to focus on the high level strategy – so you should select the "Objectives and Key Results" view (formerly called"Goals and Initiatives") from the new dropdown.
But if you're discussing plans with your dev or sales teams you're more likely to want to get into the specific features that will be developed in order to achieve those objectives so you should select the new "Features" view.
Simply select "Features" from the new dropdown at the top of the page and the list of features is displayed beneath each release.
Track Dev Progress
Checking the progress your dev team has made on each release couldn't be easier in the new roadmap.
Simply click on a release header to open the side panel and you'll see a range of automatically updated statistics, including Story Points and number of Features Done.
Now you'll always be in the know – so there's no need to open up dev task tracking tools and search for the info.
Manage Your Features in the Roadmap
The new Roadmap also gives you the ability to manage your features on the fly.
Using the newly added "Features" view you can deep dive into the details with a single click on the feature name.
You can then make changes or additions to those details and assign features to releases – all without leaving the roadmap.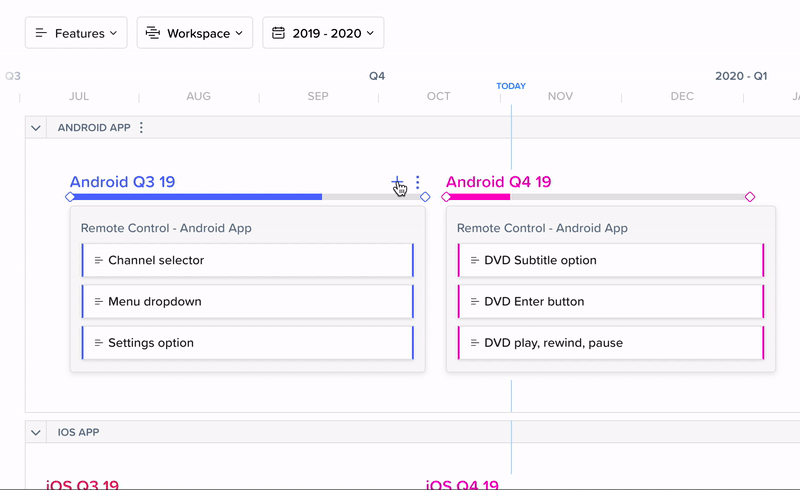 And you can even add new features to your list directly from the roadmap.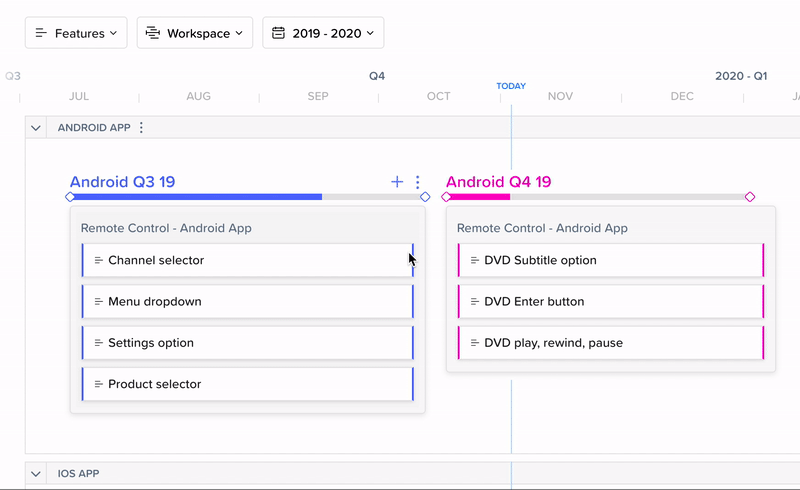 Check Out the New Roadmap
The new Strategic Roadmap is already live in Craft.io. So log in right now and try it out.
And get the full details in our Release Notes.
Then let us know what you think about these and any other features by adding a comment to our Idea Portal.