Home > Blog > 8 Product Management Podcasts You Can't Miss in 2023
8 Product Management Podcasts You Can't Miss in 2023
craft.io Team
Published: 07 May 2023
Updated: 09 May 2023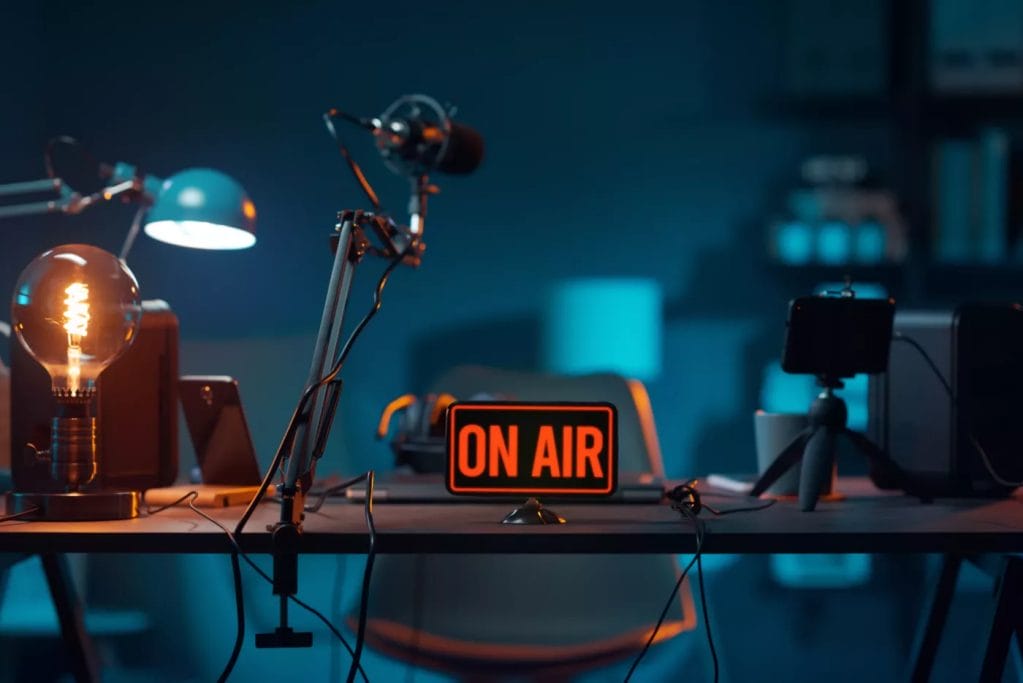 Podcasts have become an integral part of our daily lives, offering us an engaging and convenient way to stay informed, educated, and entertained. With the booming growth in podcast production and consumption, there's never been a better time to jump on board and start exploring the incredible variety of content available. In the realm of product management, podcasts offer a wealth of knowledge, insights, and inspiration – perfect for those looking to stay ahead of the curve in this ever-evolving field.
If you're a Product Manager or simply interested in learning more about the discipline, this listicle of 10 must-listen product management podcasts is just what you need to make your commute or workout sessions more informative and enjoyable. By tuning in, you'll not only gain a deeper understanding of the industry's best practices but also learn from the experiences and expertise of leading professionals in the field. These podcasts cover a wide range of topics, from product strategy and innovation to user experience and growth, ensuring that you're always on top of the latest trends and developments.
These 10 podcasts are sure to provide valuable insights, actionable advice, and thought-provoking conversations to help you excel in your career. Don't miss out on this opportunity to level up your knowledge and skills. Hit the play button on any of the podcasts below, and let us know how you enjoyed them.
One Knight in Product
Host: Jason Knight
Episodes: 171
URL: https://www.oneknightinproduct.com/
In their own words:
"This is a podcast aimed at people involved in designing, managing, building or marketing products.
I speak to thought leaders, authors, product leaders, practitioners and those just starting out. This is a chance to hear their stories and get some inspiration from their experience – to help you work more effectively, build better products, be a better leader and much more."
Jason Knight is a seasoned product leader turned coach, turned podcast host. He sits down with the brightest minds in product and discusses every product topic you can possibly imagine. Even ChatGPT was a recent guest!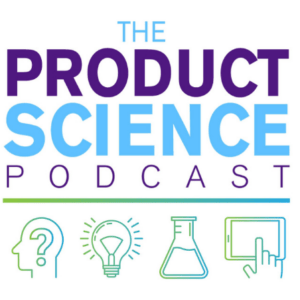 The Product Science Podcast
Host: Holly Hester-Reilly
Episodes: 110
URL: https://www.h2rproductscience.com/podcast 
In their own words:
"The Product Science Podcast is for startup founders and product leaders building high-growth products, teams, and companies. Listen in on real conversations with the people who have tried it and aren't afraid to share the lessons they've learned (and the mistakes they've made) along the way."
Competitive figure-skater turned product manager Holly Hester-Reilly brings us a podcast about the real world of product – including mistakes and lessons learned, directly from the source. 
Holly has spent the last 15 years leading product initiatives at startups, high-growth companies, and enterprises like FalconX, MediaMath, Shutterstock, The Lean Startup Co, Unilever, Capital One, and Weight Watchers. With those experiences she has developed the Product Science Method, a framework to discover the strongest product opportunities and lay the foundations for high-growth products, teams, and businesses – supported by the Product Science Podcast.
Product Voices
Host: JJ Rorie
Episodes: 62
URL: https://www.productvoices.com/ 
In their own words:
"Hear from the best voices in product management."
JJ Rorie is professor of product management at Johns Hopkins University, and CEO of Great Product Management. Product Voices does not only focus on providing actionable insights to listeners, but also calls out tools, frameworks, and other resources to take your learning to the next level.
Lenny's Podcast
Host: Lenny Rachitsky 
Episodes: 82  
URL: https://www.lennyspodcast.com/ 
In their own words:
"Interviews with world-class product leaders and growth experts to uncover concrete, actionable, and tactical advice to help you build, launch, and grow your own product."
Author of Lenny's Newsletter, Lenny Rachitsky, expands on his product management knowledge with his new podcast. Presenting fascinating lessons by leaders from all over the world, this is definitely pinned to the top of our list!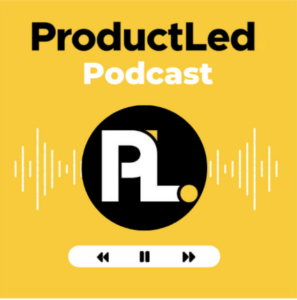 ProductLed Podcast
Host: Wes Bush, Maja Voje
Episodes: 166
URL: https://pod.co/product-led-podcast 
In their own words:
"The ProductLed Podcast is a weekly interview series with both product-led growth leaders and practitioners who have real knowledge to share on what it takes to use their product to grow a business."
PLG leader and creator of the product-led movement Wes Bush brings us a podcast on all things product led growth. Featuring guests like Dave Gerhardt, April Dunford, Leah Tharin and Andrea Saez, this is your go-to podcast for product growth.
Product Mastery Now 
Host: Chad McAllister
Episodes: 300
URL: https://productmasterynow.com/productmastersnow/ 
In their own words:
"Product Mastery Now (previously The Everyday Innovator) is a weekly podcast dedicated to your success as a product manager, leader and innovator. Join me, Chad McAllister, for interviews with product professionals, discussing their successes, failures, and lessons-learned to help you excel in your career and create products your customers will love. Every organization must have products that provide value to their customers. People like you who know how to create that value are the ones with real influence. The topics are relevant to product and innovation management, and include: creating a culture of innovation, managing product development, validating the viability of product concepts, conducting market research, selecting a product innovation methodology, generating product ideas, working well with teams and cross-functionally, and much more."
Previously known as "The Everyday Innovator," the rebranded podcast by Chad McAllister, PHD, brings us a wealth of information and insights on product management and product leadership.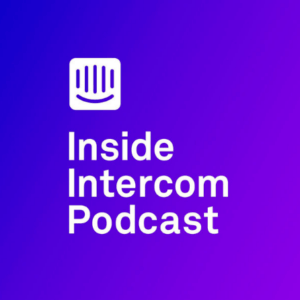 Inside Intercom
Host: Intercom
Episodes: 378
URL: https://www.intercom.com/blog/podcasts
In their own words:
"On Inside Intercom you'll hear the team from Intercom interview makers and do-ers from the worlds of product management, design, startups and marketing."
If you were already a fan of the Inside Intercom blog, this takes things to a whole new level. Inside Intercom has published over 300 episodes to date and releases new ones weekly! This is the place to keep up with the developing trends in the world of SaaS, tech, and product.
Masters of Scale
Host: Reid Hoffman
Episodes: 383
URL: https://mastersofscale.com/ 
In their own words:
"Award-winning business advice from Silicon Valley and beyond. Iconic CEOs, from Nike to Netflix, Starbucks to Slack, share the strategies that helped them grow from startups into global brands — and to weather crisis when it strikes.
Our two formats help tell the complete story of how a business grows, survives and thrives, and the mindsets of growth that keep leaders in the game.
On each episode of our classic format, host Reid Hoffman — LinkedIn cofounder, Greylock partner and legendary Silicon Valley investor — proves an unconventional theory about how businesses scale, asking his guests to share their stories of entrepreneurship, leadership, strategy, management, and fundraising. You'll hear the human journey too — failures, setbacks, learnings.
From our Rapid Response format, you can expect real-time wisdom from business leaders in fast-changing situations. Hosted by Bob Safian, past editor in chief of Fast Company, these episodes tackle crisis response, rebuilding, diversity & inclusion, leadership change and much more."
Linkedin Co-founder Reid Hoffman brings you a unique podcast experience unlike anything you've ever heard before. Including special sound effects, cameos, and original music, you'll adventure into a world of storytelling every product manager should know!
Great products start with great product management