Home > Blog > How Product Design Teams Can Use craft.io
How Product Design Teams Can Use craft.io
craft.io Team
Published: 28 May 2023
Updated: 21 Jun 2023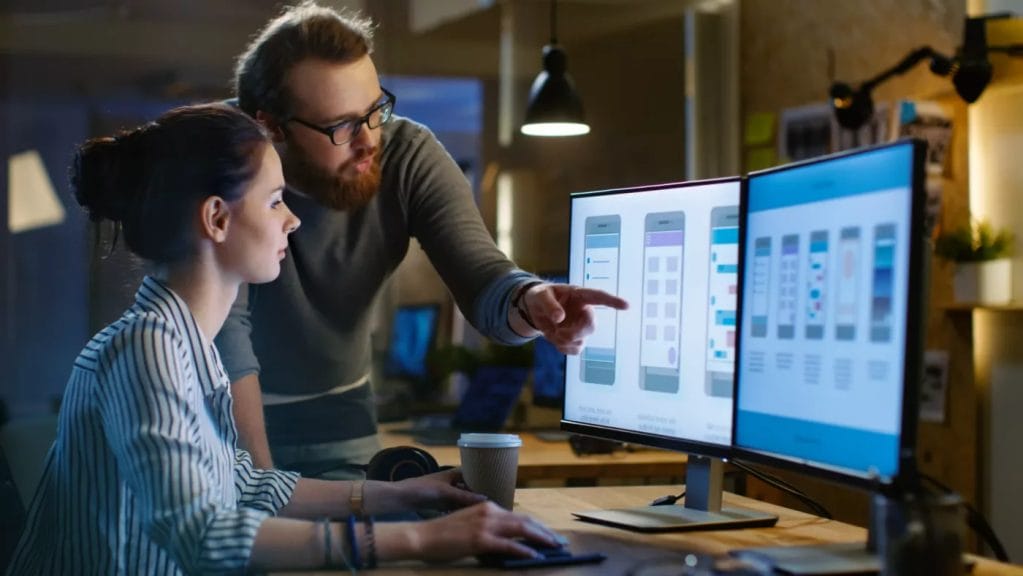 As the industry's favorite end-to-end platform for product organizations, we have been listening to our business customers around the world adding more ways for product teams to benefit from our platform. For example, we recently released integrations for Figma, InVision, and Adobe XD, to allow product designers to embed their wireframes and journey maps right into the relevant items in craft.io for their product management coworkers to review.
Even more recently, we unveiled integrations for Miro and Axure, enabling Product Design teams to easily embed their whiteboards, story maps, and prototypes into craft.io workspaces.
But as valuable as those integrations are — helping to improve collaboration and strengthen relationships between design and product teams — craft.io can offer product designers far more value, as a central hub of their own.
Solving Common Challenges for Product Design Teams
With craft.io as your product design team's all-in-one platform to centralize your content, processes, and workflows, you can enjoy the same efficiency and collaboration benefits that thousands of product management teams around the world are enjoying by using craft.io. For example:
Streamline your product design process.
craft.io lets you centralize and embed your team's design, strategy, and specifications into one source of truth.
Share and track your design progress.
With craft.io, you can empower your team with visibility into every step of the product process.
Collaborate seamlessly with the rest of your product organization.
Unifying your Designers on the same platform as your Product Managers will help break down silos and enhance communication between design and product.
Plan your team capacity.
craft.io's capacity planning will help you accurately allocate your design team's resources, identify and address dependencies across projects, and adjust the scopes of work to the estimated effort of your tasks.
Dedicated Product Design Views and Fields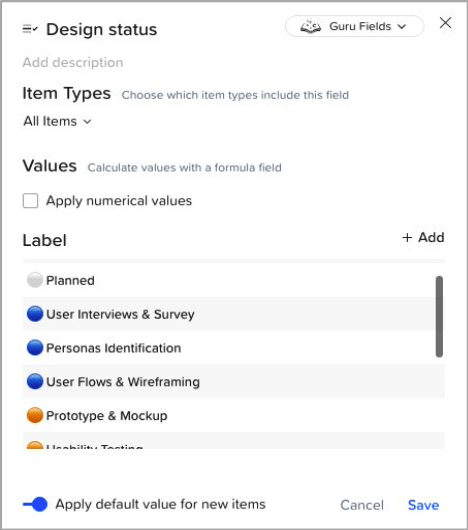 And we're not suggesting that you try to cram your design team's workflows into the views and tools craft.io has created for Product Managers. Your UX/UI teams will find design-specific views and fields in craft.io, like the examples above, created just for their workflows.
craft.io: A Digital Hub for Product Design Teams
Each of the tools that make craft.io such a valued solution for product management organizations — roadmapping, capacity planning, prioritization, feedback collection and analysis, etc. — can also help your product design team work more efficiently and collaborate more effectively with the rest of your product organization. Here are just a few examples.
Product design use case: craft.io capacity planning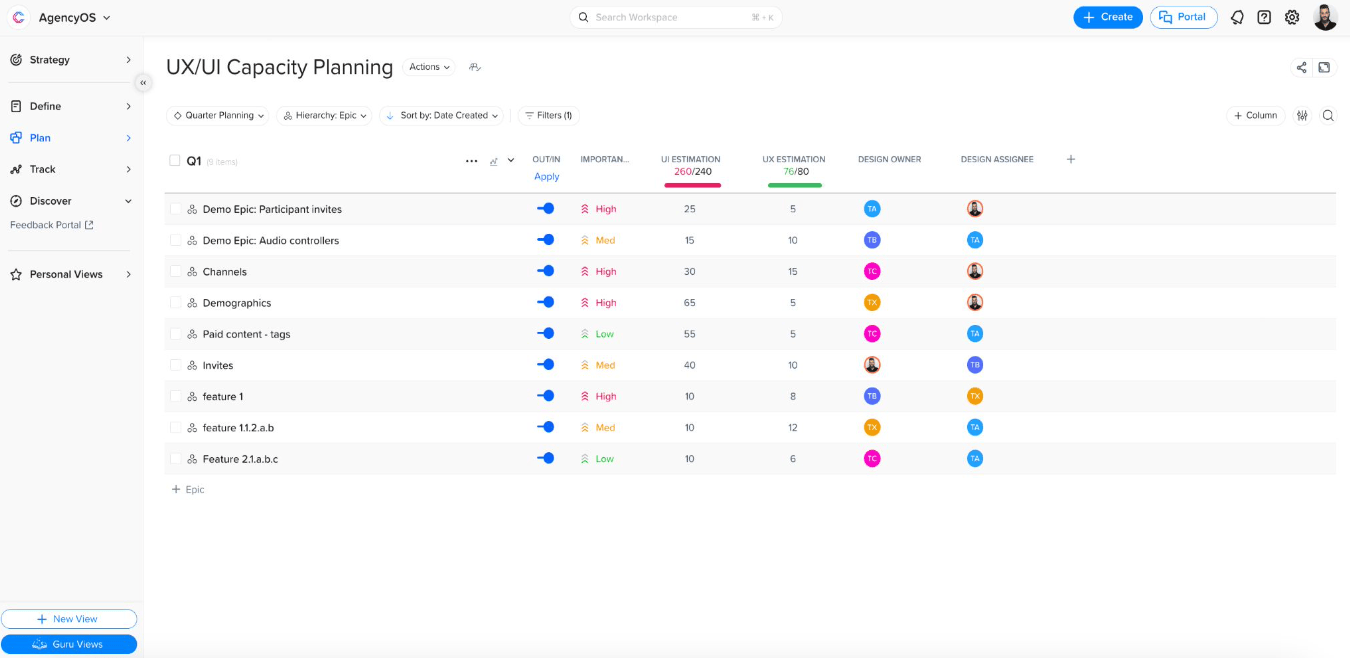 Your UX/UI teams can use craft.io's capacity planning engine to plan releases, allocate resources, and monitor the current and anticipated future availability of various teams. craft.io's capacity planning even lets you calculate the effect of adjusting priorities and reallocating resources from one release to another 
Product design use case: craft.io roadmapping
Speaking of roadmaps, your design group can easily create, share, and update strategic design roadmaps in your craft.io workspace — to set high-level design plans, review plans and goals assigned to each of your teams, and share your plans with Product Managers and other stakeholders to make sure your work is aligned with the right business objectives and priorities.
One of the unique aspects of craft.io is how flexible the platform is at allowing you to visualize and present your team's data. 
With craft.io's roadmapping, for example, you can slice and dice your content to view upcoming work according to whichever data sets you need. You can view your team's work broken out  by timelines, releases, specific areas of the product (or specific products in your portfolio), priority levels, current status — and any other data you need to review or present to stakeholders. 
Product design use case: craft.io feedback portal
Product management teams use craft.io's feedback portal to compile and analyze stakeholder comments and ideas — and then to translate that feedback into priority items for their backlogs and product roadmaps. 
Your product design team can enjoy the same sophisticated feedback functionality to learn more about what your key stakeholders like and want in terms of UX, UI and visual design — so you can apply that feedback directly to your team's design roadmap. 
Many other craft.io benefits for design teams
Those are just a few of many ways your UX/UI teams can use craft.io to improve your workflows. You can also use craft.io to easily create, centralize, update, and share your:
UX backlogs

Design team strategies

Story mapping

Prioritization exercises

UX/UI sprints
And of course, when your UX/UI Designers have access to your company's craft.io workspaces, they'll be able to easily review important information from your product management team — user stories, buyer and user personas, strategy, product roadmapping, product feedback, etc. — to help them create designs that are better aligned to your products' and users' needs.
Bottom Line: Improve Collaboration Between Design and Product
Of all the benefits your company will gain from giving your UX/UI Designers craft.io accounts, we believe the most significant advantage will be improved communication and visibility between your product and design teams.
Let your UX/UI team work natively in the craft.io item describing the specs and requirements of the product designs they're creating or tweaking. And let them share their mockups, wireframes, and other designs directly in the software platform your product teams use every day. craft.io can help your organization break down the silos between design and product, and help everyone align more closely around your company's strategic goals for your products. 
Great products start with great product management