Home > Blog > craft.io Wins 2023 "Best Product for Product Managers" Award
craft.io Wins 2023 "Best Product for Product Managers" Award
craft.io Team
Published: 14 Mar 2023
Updated: 22 Mar 2023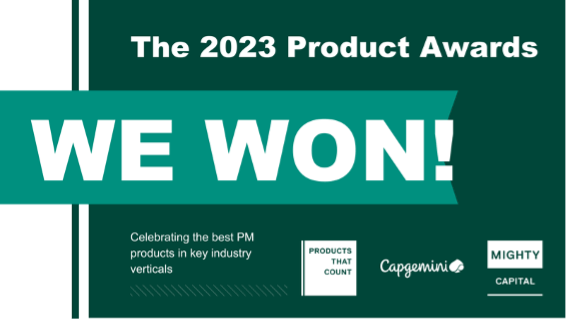 So, Who Makes the Best Product Management Software?
There are a lot of product management apps on the market today, and that's great news. It means that as a Product Manager, you're finally getting your long-overdue respect, with tools designed just for you.
But this crowded market also creates some challenges, like figuring out which platform is the right choice for you and your product team. And actually, there's good news here, too: The prestigious organization Products That Count has named craft.io as one of the Best Products for Product Managers.
Why This Network of Product Leaders Chose craft.io
As one of the world's largest and most influential networks of product professionals, Products That Count definitely knows what to look for in a great product management platform.
So why did the organization's panel of judges select craft.io? We'll let one of those judges, SC Moatti — who has built products for Facebook, Nokia, and Electronic Arts that billions of people use today — tell you in her own words:
"The bar for what makes a great product gets higher every year. craft.io is a testament to that. We expect them to keep defining what it means to be at the cutting edge of product, not only in 2023 but also in the years to come."
– SC Moatti, Founding CEO, Products That Count
How craft.io is raising the bar for product management software
Here are just a few of the reasons why  the judges determined craft.io is pushing the bar higher for great product management software.
The platform's unique

Guru layer

— a collection of best practice templates designed to help product professionals boost skills, standardize processes, and create company alignment.
An intuitive data model with 4-item hierarchies that sync seamlessly with Jira.
An extremely clear and intuitive user experience.
A

capacity planning

solution that lets users track and evaluate product teams' resource availability in real-time and simulate the impact of resource adjustments on the plans without affecting the live roadmap.
Familiar, user-friendly Excel-like table functionality to view, sort, and edit items properties.
Great products start with great product management