Home > Blog > How to keep the team on track with OKR Tracking Software
How to keep the team on track with OKR Tracking Software
craft.io Team
23 Mar 2022
If the last two years have taught us anything, it's that remote work is here to stay. The global pandemic has shifted the way organizations and teams work, as well as the way we all communicate with one another.
For many teams, email is the go-to tool for managing and imparting information. But, this method is linear and inefficient. And dare we say…slightly archaic. 
How many times have you endlessly scrolled through your full inbox searching for that one particular email? It's so easy to get lost in the multiple threads and chains, missing CCs, whilst getting caught up in the usual spam emails we all receive. This just creates more room for information to fall through the cracks – or to be left in a pile of unseen and unread messages.
According to Forbes, issues with efficient and effective communication and collaboration difficulties rank in the top 5 common problems that make remote work difficult. Inefficient communication can lead to information overload, increase the potential for burnout, and disconnect team members. Email fatigue is real and it can lead to 38% of workers quitting. 
But, it doesn't have to be this way and this is where OKR tracking software comes into play.
What is OKR tracking software?
OKR stands for Objectives and Key Results and refers to a performance management system that provides a framework for setting measurable goals and performance tracking.
Companies use OKRs to clarify strategic priorities and to measure results against them. The software can help to automate and simplify the process of tracking and measuring progress, as well as provide insights and reports on how the company is performing.
3 ways OKRs benefit team productivity
When it comes to OKRs, it's all about goal-setting and the ability to effectively track progress against specific teams and their members. This is vital for successful teams as it provides a clear and concise roadmap for everyone to follow.
By establishing common goals, everyone is aware of the desired result. This can help to improve communication and collaboration. OKR tracking software creates a standardized format and system for goal-setting that is accessible, making it easy for members involved to understand what is expected of them.
OKRs can be used by individuals, teams, or entire organizations. They can be used for short-term or long-term goals, and operational or strategic objectives. When implemented effectively, they can improve performance and ultimately contribute to the success of the organization.
Here are just a few of the many benefits that OKRs and roadmapping can have for teams:
1. Organizes everything in one place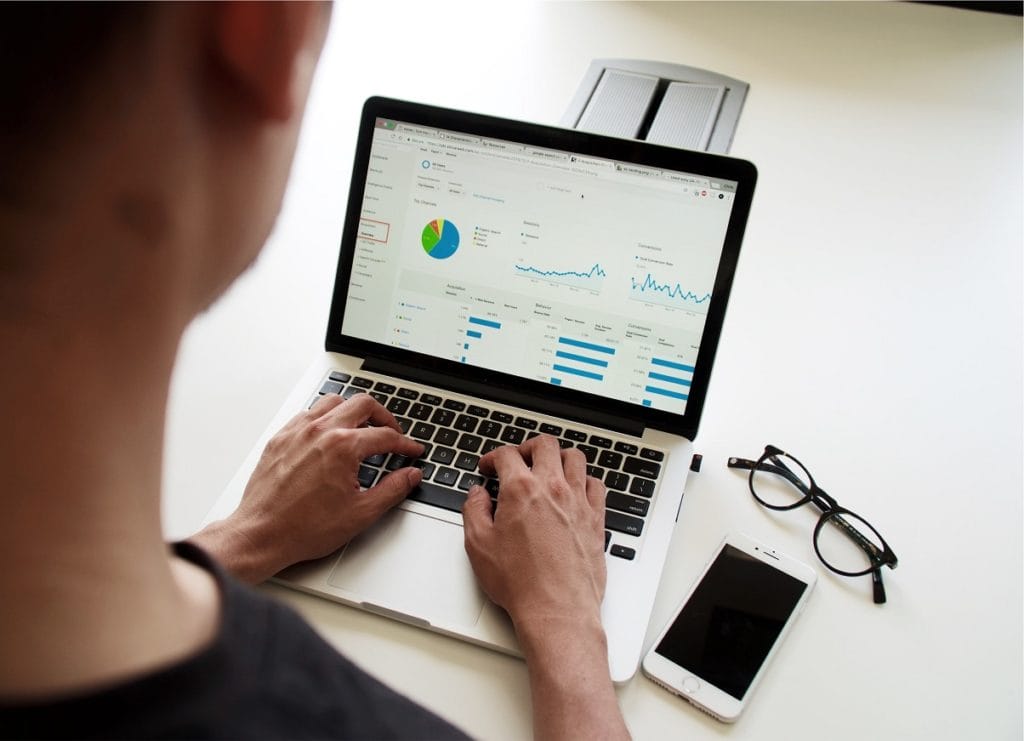 In a fast-paced and ever-changing work environment, it's critical to have a system in place that keeps everyone on the same page. 
With a centralized OKR tracking software, team members no longer need to trawl through endless email chains or find the right information from a whole host of communication systems. Everyone has full visibility into what everyone else is working on. This allows team members to focus on their work and not waste time on things that are not important.
OKRs also work on a priority system, so team members can stay focused and not get bogged down in trivial tasks. By analyzing how well objectives are being met, team members can adapt their strategies to improve their performance.
2. Seamless processes
Traditional goal-setting is outdated as it doesn't allow for a cohesive and collaborative overview of the rest of the team. It discounts teamwork, which is essential for success in a digital and remote world.
OKRs are a performance management system that helps teams track and measure progress towards specific goals. By setting measurable objectives and tracking key results, team members can easily see what they need to do to reach the desired objectives. 
Since OKRs are transparent and measurable, they help to create a sense of accountability amongst team members.
3. Boosts performance
Through OKRs, teams and product managers can identify areas of improvement and ensure that everyone is on the same page with the company's objectives.
Ultimately, this can lead to a more cohesive and effective team, which is essential for success in today's competitive business world.
How to decide what goals you should set
Setting goals is a key part of any successful organization, yet it can be difficult to determine which goals are the most important to focus on. 
To better prepare you for setting key goals and objectives, here are some questions you need to answer:
What are the organization's priorities?
What are the key areas of improvement for the organization?
What are the goals of the individual teams within the organization?
What are the specific goals that need to be achieved to achieve the overarching goals?
Once you have a clear understanding of what you are trying to accomplish, you can start to set goals that are relevant and measurable.
For example, a key result for a marketing team could be to increase website traffic by 20%. This could be measured by tracking the number of visitors to the website over a set time period. The OKR here is specific, targeted, and clearly defined against who is responsible and what for.
Here is an effective guideline for setting OKRs that mean something to your business:
Evaluate and then set specific, measurable, and achievable goals
Your goals should be specific and concise. Many of these will come from an analysis of where current projects are at, as well as the aims of the organization. Once you have evaluated the current position, you then need to set clear goals.
You need to be aware of how you are going to measure the achievement and progress of this goal. 
Make sure your goals are relevant to the organization
The goals you set should fit within the overall aims and goals of the organization. They should also be relevant to the individual teams, this ensures everyone is working towards the same objectives.
Set a time-specific ending for each goal
Each goal should have a specific end date so you can track progress up to this point.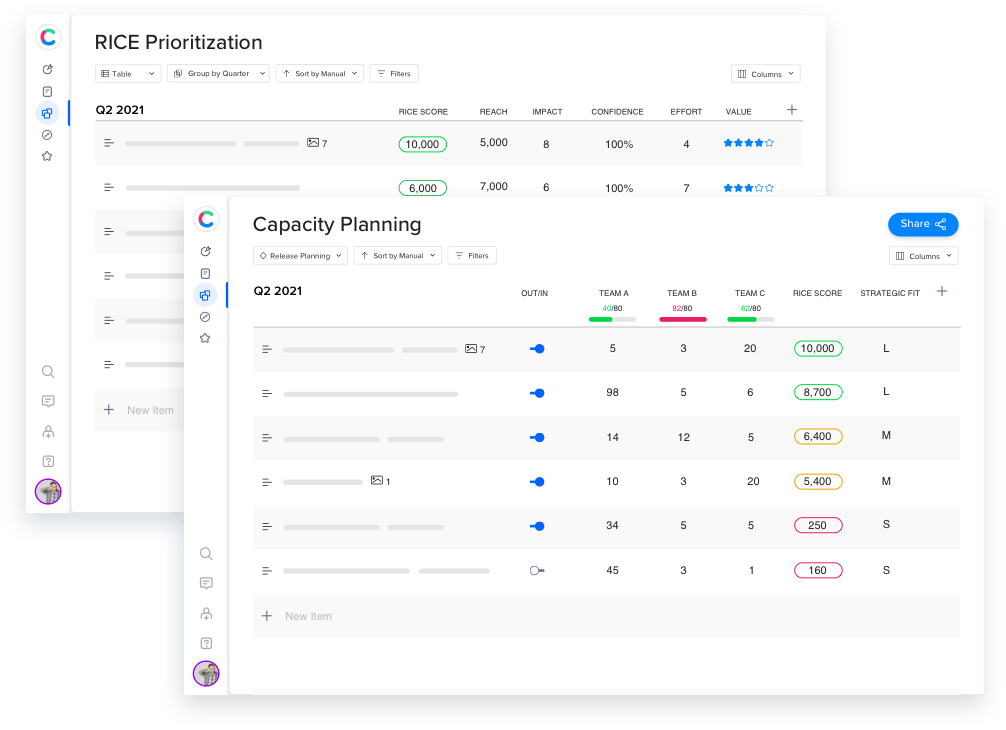 It's easy for teams to disintegrate into chaos when information and communication becomes a linear process. No one likes more than a dozen long email chains. Zoom meetings can take up more time than they need to. And above all, information can easily get lost along the way.
With an all-in-one product management system, like craft.io, you can set clear OKRs, whilst keeping everything on one platform. craft.io allows you to form personas, create OKRs, and link all strategic elements directly to create product deliverables. This is in the form of their product roadmap tool which is an online interface that displays all the goals and initiatives that a product manager has planned.
With data insights and full transparency, your team can achieve their goals in the smartest and most efficient way possible.
Great products start with great product management