Home > Blog > How to use OKRs and KPIs to optimize product development
How to use OKRs and KPIs to optimize product development
craft.io Team
Published: 29 Mar 2022
Updated: 30 Jun 2023
Goal setting is critical for effective product development and management. Through setting goals you can establish a clear direction and a focus for future team efforts, and a measure for evaluating performance. 
Objectives and Key Results (OKRs) and Key Performance Indicators (KPIs) both provide a powerful framework for establishing objectives and setting metrics that help to measure performance.
Metrics provide a clear and effective way to evaluate progress in almost any area of enterprise, such as product development and getting a product to market, as well as ongoing product sales, customer satisfaction, and minimizing customer churn. 
Measuring your progress against specific factors helps to clarify the management process and provide purpose and motivation for your team. In turn, team members know what is expected of them, have clear objectives for their work, know what they are aiming for – and ultimately, what success looks like.
Measuring critical performance with KPIs
KPIs allow you to gain insight into the general health of your business. They provide benchmarks that can flag issues and prompt appropriate action when the numbers fall below target. 
In other words, KPIs allow you to keep a finger on the pulse of your business – when it matters most. This includes key financial indicators such as revenue or profitability, as well as specific markers that impact business performance, such as customer retention, customer satisfaction ratings, time between order and fulfillment, and so forth.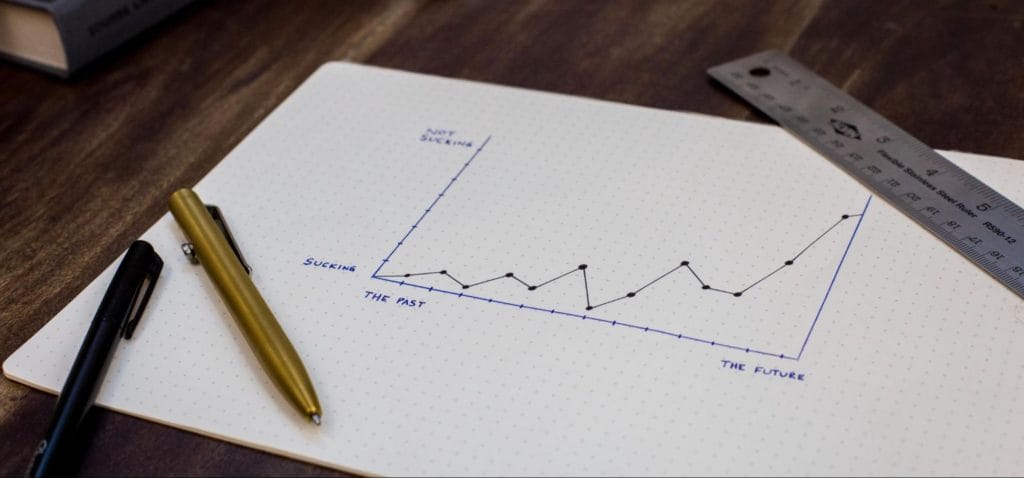 The best KPIs are very specific and clear, and should have an exact time frame, such as monthly, quarterly or annually – or even weekly, daily or hourly, depending on what you need to monitor for your business. 
To be most effective, KPIs should be quantitative, measurable and target-oriented, so that they immediately highlight any performance issues and also provide an element of stretch for continuous improvement. The specific numbers would be informed by past results or future goals. For example, for a product team, relevant monthly KPIs might include:
Daily Active Users: exceeds 1,500
Duration of each session: min. 10 minutes 
Bounce rate: less than 25%
Customer support ticket: Maximum first response time of 1 hour

Delivering valuable business results with OKRs 
OKRs are more future-oriented than KPIs. KPIs provide a framework for measuring performance to date, whereas OKRs help businesses set 'objectives' to work towards this. This is combined with the measurable 'key results' that are needed to achieve those objectives. 
OKRs are ideal for focusing the attention on key areas of the business that need improvement, or to address new opportunities that can bring valuable business return.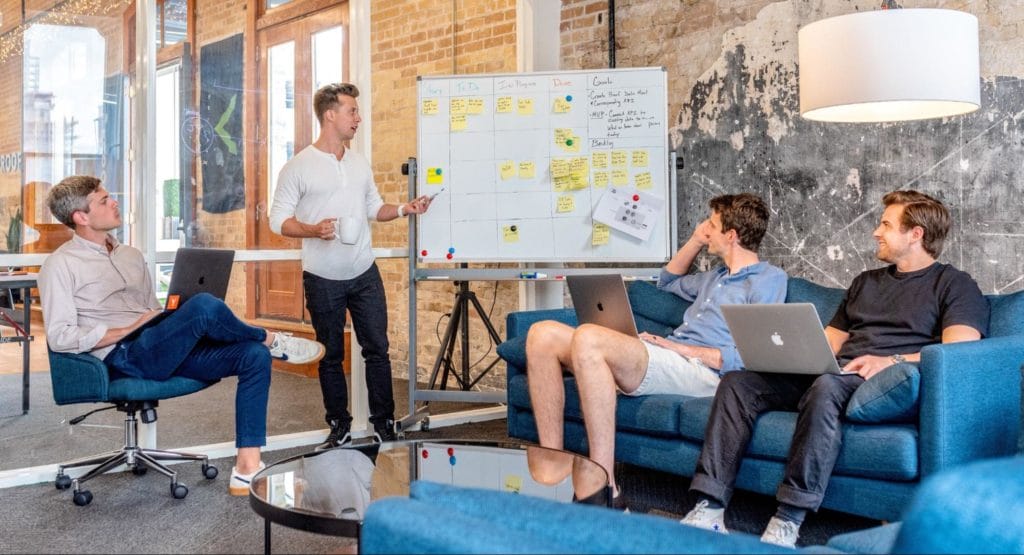 You can use the OKR framework to improve any area of the business. For example, increasing the number of qualified leads; developing a personalized sales approach; improving the onboarding experience; increasing engineering team productivity; boosting product engagement; and so on.
Once you've decided on the areas you need to drive improvement, perhaps informed by recent KPI results, you can set an Objective together with Key Results. The key results specify the actions the team needs to take, with the results needed to achieve the objective. 
For example, where your Objective is to increase product engagement, your Key Results might be:
From analysis of the competition, implement the three ideas that offer greatest potential for product improvement
Increase the average session duration from 10 to 20 minutes
Cut bounce rate from 30% to 10%
As suggested in the examples above, the best OKRs are action-driven, measurable, and also inspirational – a goal to aim for and to direct the team's efforts towards.
Best practices for OKR and KPI
Where KPIs primarily evaluate progress and tell you where you are, OKRs offer a strategic framework to help get you to where you want to be. Both deliver critical data to inform product and business management. 
But to receive the greatest value from the implementation of OKRs and KPIs in your business, it is necessary to frame them clearly. 
For example, set SMART goals  –  goals that are Specific, Measurable, Attainable, Relevant, and Time-Bound – so that all metrics are clear, precise, understandable to all, and are focused on execution in a defined period.
Equally, note that the 'K' in both OKR and KPI stands for 'Key'. Don't try to measure or set objectives for everything. Identify the target metrics and areas for improvement that reflect your highest priorities and core values.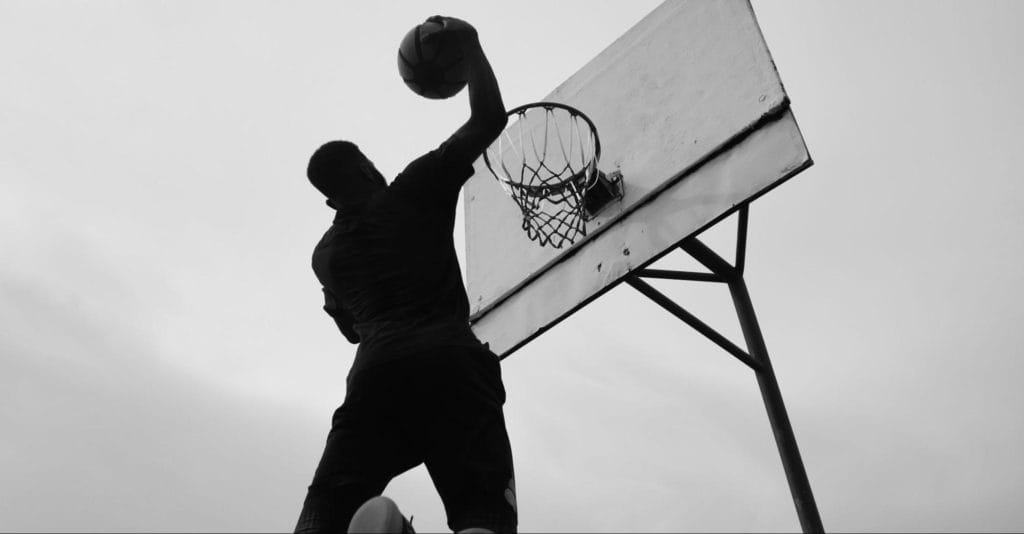 Ask yourself the following questions:
What really matters?
What do we need to focus on right now?
Which metrics will have the biggest impact and add the greatest value?
These can be different for each area of the business, such as sales, marketing, product development, and so on, but need to focus on the most important metrics and objectives in each strand.
Creating a central repository of all product information, with craft.io for example, can help you to prioritize with confidence using best practice KPI and OKR methodologies. 
Review results regularly and ensure that teams and leaders can check in together consistently and on a regular basis to review progress, highlight any issues or bottlenecks, and to discuss expectations going forward.
A regular review process also makes it easier to incorporate the data gathered over the time period to inform the metrics and objectives for your KPIs and OKRs as you progress. This way you can ensure the metrics offer realistic, but ambitious, goals, and that objectives reflect the most relevant and important needs of the business. 
Using OKRs and KPIs together
KPI metrics give you a clear insight into the performance of the key areas of your business. But while the metrics can bring problem areas into clear focus, the numbers alone cannot tell you how to resolve these issues or how to set the route to improve performance.
For example, simply raising a revenue target will not deliver increased revenue. This is where using OKRs can help, by allowing you to set out the steps ('Key Results') needed to improve performance – and to meet your ambitious KPI targets.
OKRs and KPIs are not opposites, or mutually exclusive approaches, but complementary, and often it is most beneficial to use both together in your product management. To use KPIs for monitoring business performance, and OKRs for mapping, and measuring, what needs to be done to achieve objectives, such as growing into new territory or resolving issues exposed in KPI results. 
Benefits of OKRs for product management
OKRs provide a powerful framework for connecting product objectives with the measurable activities that need to be fulfilled in order to achieve the objectives. In doing so, OKRs combine the inspiration of a mission with the practical, quantifiable work that needs to be done to fulfill the mission.
In addition, aligning OKRs with your product development roadmap offers a strong, goal-oriented structure for setting out and completing the necessary steps to turn new ideas into market-leading products. As they relate to a specific time period, OKRs also offer the flexibility to reflect any adjustments to the roadmap that may be needed to respond to changing circumstances.
In this context, OKRs can provide a clear focus on the priority work for each development cycle, as well as a continuous path to keep the team on track. Furthermore, by framing objectives and metrics on outcomes, OKRs can shift attention away from the features 'wish list' and onto the actions and product capabilities that will have the most impact. 
By involving all levels of the company in defining the OKRs, product and business managers are able to use this as a powerful tool for strengthening engagement and aligning teams with the overall direction and aims.
You need a measure to improve performance
Unless you know where you are, you cannot plot a sound route to where you want to be. 
Unless you measure and review performance on a regular basis, you miss the opportunity to learn from your successes and failures and, most importantly, to improve.
Through KPIs you can obtain the critical metrics that enable you to identify what's working, and where you need to improve. Objectives and Key Results (OKRs) provide a focused, goal-setting framework through which to set and achieve the performance improvements needed.
Both methodologies can help you align product teams around clearly defined goals and critical measures of success. And using craft.io you can take this to the next level by linking all strategic elements, including personas and OKRs, directly to product deliverables. 
craft.io helps you connect the dots between strategy, objectives, and delivery, leading to better products and smarter teams.
Find out more: Book a demo today.
Great products start with great product management